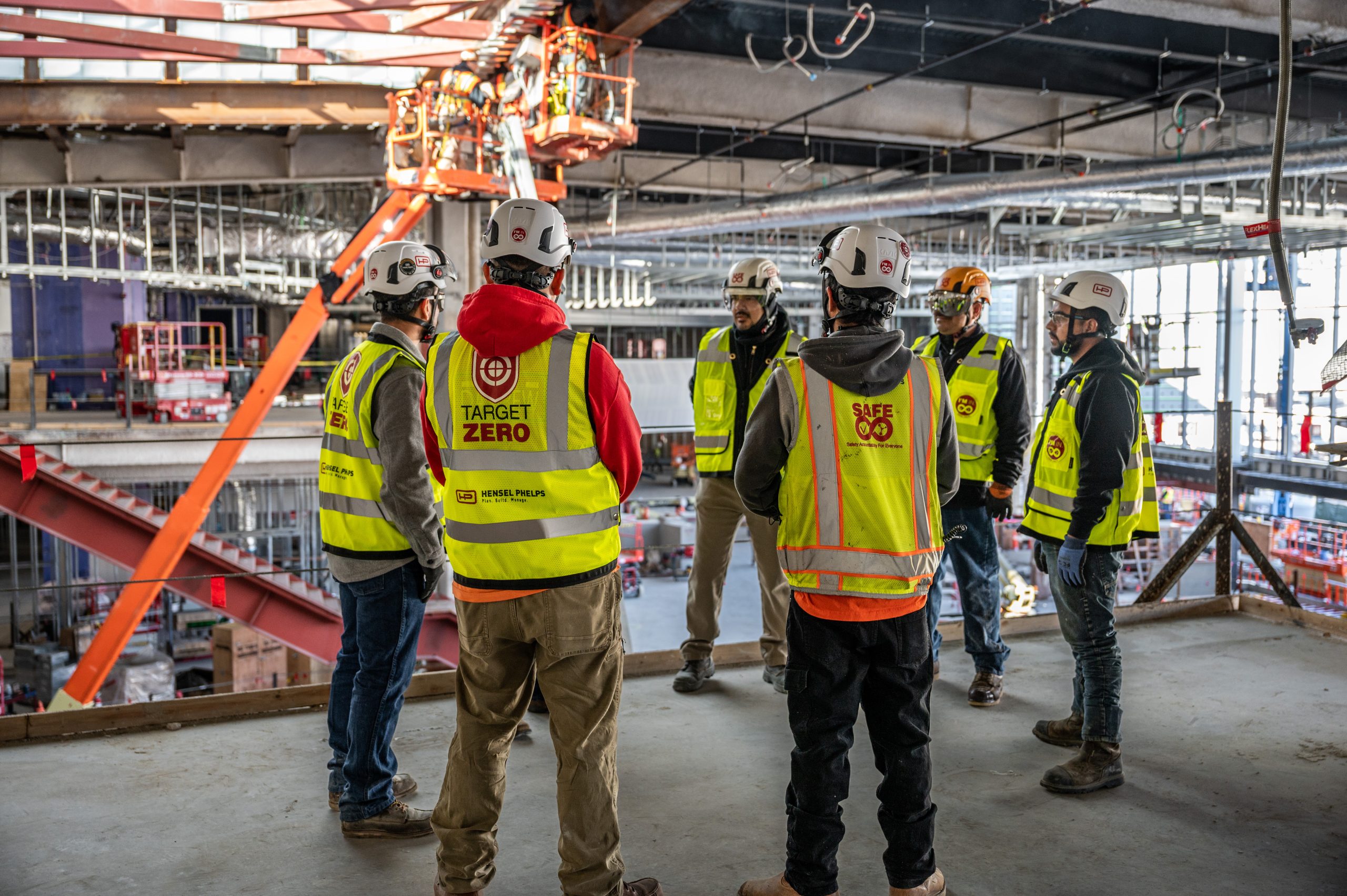 As part of Construction Inclusion Week, Hensel Phelps is proud to highlight some of the apprenticeship and mentorship opportunities offered in different parts of the country. These programs are designed to encourage the development of craft skillsets while providing opportunities to learn and grow within Hensel Phelps.
Hensel Phelps partners with Associated Builders and Contractors (ABC) to sponsor and educate craft workers who want to enhance their skillset through an apprenticeship. The program is aimed at craft professionals who are just beginning their careers. To get involved, an individual can either express interest or be recommended for the program by a supervisor.
There are usually six to eight apprentices at a time who will go through a four-year education program involving both classroom learning and on-the-job experience. ABC conducts classroom learning, while Hensel Phelps provides the apprentices with jobsite experience. When they enter the program, their title changes from laborer to carpenter apprentice, then to carpenter journeyman upon graduation from the program.
ABC also hosts apprenticeship competitions, where Hensel Phelps' apprentices compete in the carpentry category. These competitions provide apprentices with the opportunity to showcase their superior skills in all aspects of carpentry. If they are successful at the regional level, they can compete in the national craft competition.
Hensel Phelps and ABC first partnered together on this apprenticeship program in 2003 and have sponsored 53 graduates since then. For Shawn Tyk, a former participant of the program, the program was extremely beneficial for his career.
"The apprenticeship program offered a unique blend of hands-on training and theoretical learning, which helped me bridge the gap between my academic knowledge and the practical skills required to build a successful career with Hensel Phelps. The guidance I received from my mentors and superintendents played an essential role in shaping my professional path, instilling confidence and helping me to navigate challenges."

Shawn Tyk, Former Apprenticeship Program Participant, Hensel Phelps' Carpenter Foreman
In Southern California (SoCal), Hensel Phelps partners with multiple community organizations to provide craft workers with opportunities to advance their careers. They also created the Employment Opportunity Program, designed to connect the homeless community with job prospects in the construction industry.
The company partners with homelessness organizations to connect with candidates who would be fitting for their apprenticeship program. Once the organization recommends a candidate to Hensel Phelps, they go through a multi-step interview process and a five-day laborer bootcamp to determine if they will continue in the program. If the candidate is successful at bootcamp, they become an apprentice and continue learning about their craft.
Hensel Phelps also connects with candidates through a program called The Multi-Craft Core Curriculum (MC3), which provides a comprehensive construction education to craft workers. The candidates go through an eight-to-twelve-week program where they learn about construction, go on jobsite tours and build various items that are essential to the formwork of a project. This helps them determine if they would be a good fit for the industry and what trade they might want to go into. Hensel Phelps supports this program by interviewing and hiring graduates to be apprentices on SoCal jobsites.
The Harbor-UCLA Medical Center project is currently sponsoring nine of these graduates, who continue to learn and support each other on the jobsite, even carpooling together to work. Previous graduates mentor current sponsors by providing guidance and acting as a resource for them.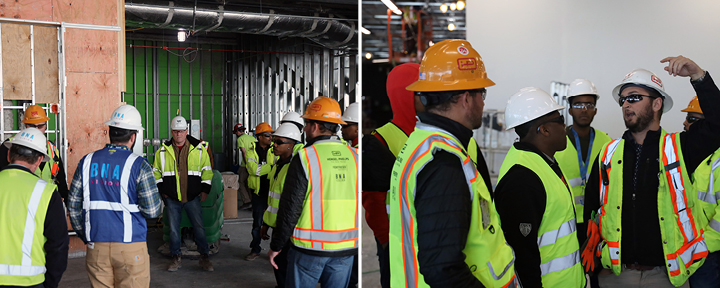 In Southern California, Hensel Phelps is also involved in an apprenticeship readiness program called Women in Non-Traditional Employment Roles (WINTER) that sponsors women and encourages them to build a career in the craft sector. SoCal supports this organization by hosting jobsite tours for the participants and attending charity events. This allows for networking between Hensel Phelps and potential new employees, while focusing on increasing the number of women in craft.
While the national trades gap continues to be one of the greatest challenges facing the U.S. economy, Hensel Phelps continues their focus on this issue. From partnerships with other industry organizations to internal programs and mentorship opportunities, Hensel Phelps is proud to provide craft workers with the chance to further their education and careers in the construction industry.