Committed to Your Development
As an industry veteran, you have the knowledge and experience to hit the ground running with Hensel Phelps. Let us show you why so many of our employees call Hensel Phelps their "last employer" — our average term of employment across the company is currently 14 years.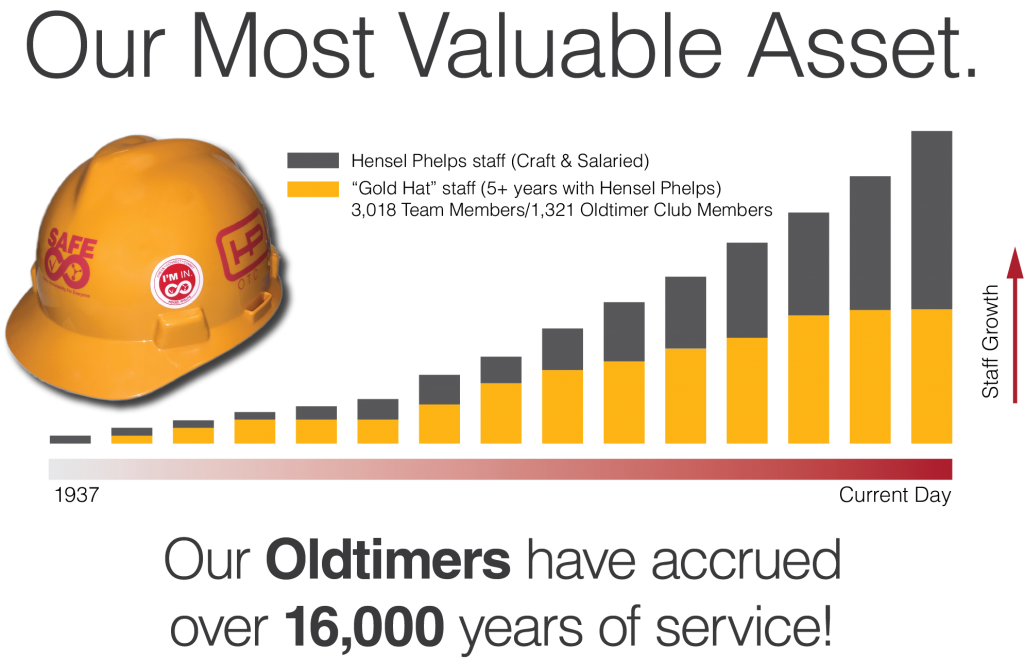 Company-Funded Benefits For Salaried Personnel
Hensel Phelps offers a competitive benefits package along with exceptional opportunities for career growth. The actual terms and conditions of these benefits are governed by official plan documents and current Hensel Phelps policies for employees of each legal entity. Our employee benefit packages include the following:
Health Insurance
Life Insurance and Accidental Death Benefits
Long-Term Disability Insurance
Optional Dental Plan
Health Care and Dependent Care Reimbursement Accounts
Salaried Employee Qualified Retirement Plan
Performance Evaluations & Salary Reviews
Holidays and Vacation
Relocation Expenses
We invite you to explore our career opportunities and job postings, to find out how to become part of the Hensel Phelps team.