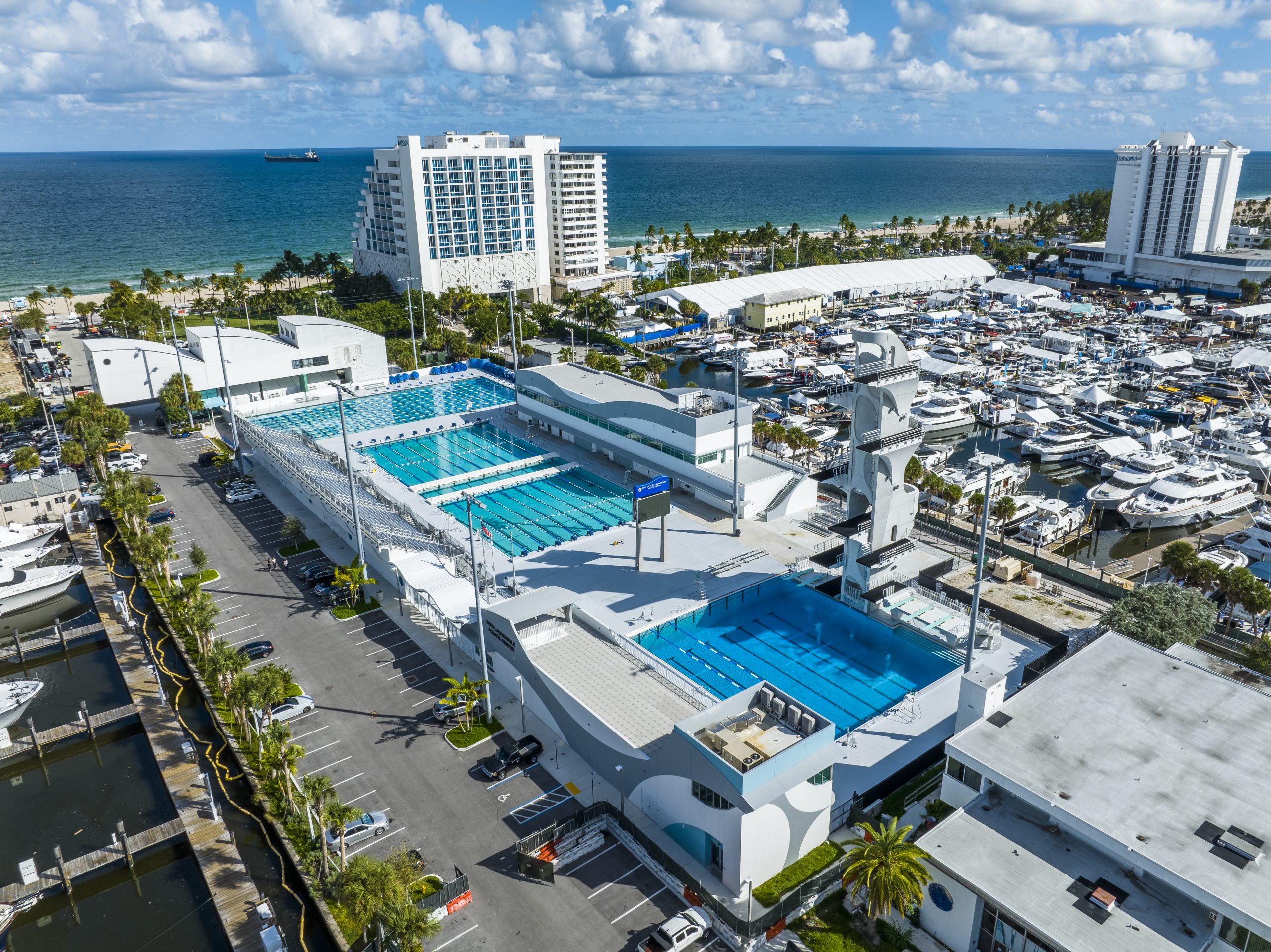 The iconic Fort Lauderdale Aquatic Center (FLAC) has held historical and cultural significance for the South Florida region since its opening in 1965. In August 2018, the Fort Lauderdale City Commission awarded Hensel Phelps with a $44 million design-build contract for the renovation of FLAC. The city imagined an updated facility that would return FLAC to its former glory as a world-renowned aquatic center.
Taken to New Heights
Through the design-build efforts of Hensel Phelps, this state-of-the-art facility is now home to the United States' first (and the world's second) 27-meter permanent dive tower. With the only other permanent dive tower of this height in Zhao Qing, China, FLAC has become the only training facility in the Western hemisphere with this structure.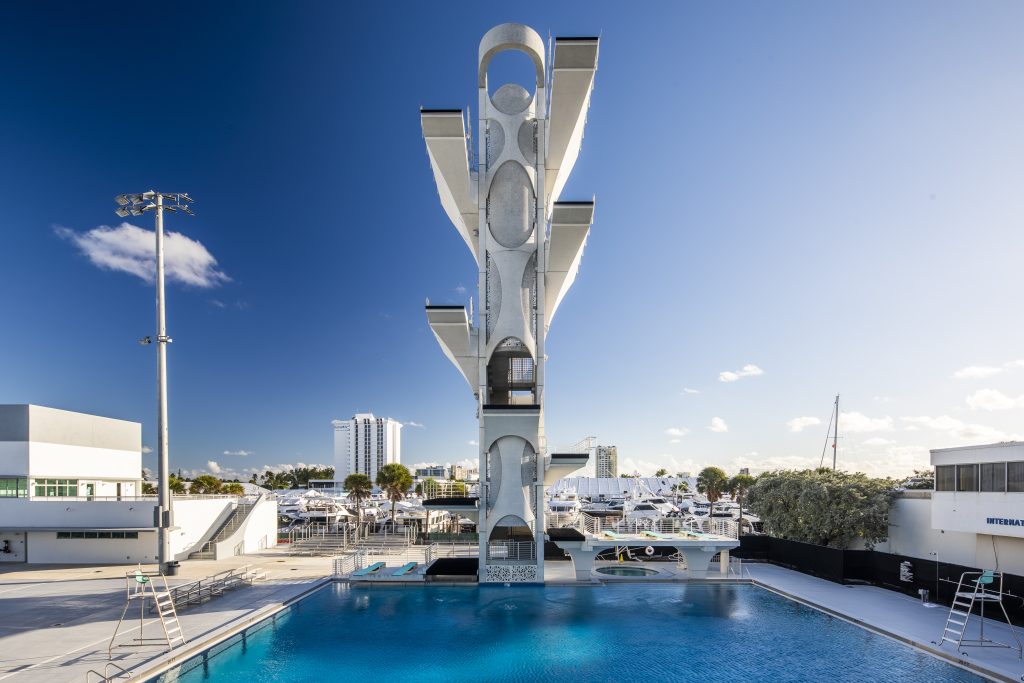 An International Splash
The Fort Lauderdale Aquatic Center has already made a massive impact on the South Florida community. Prior to project completion, the city received constant requests to utilize the facility for swimming, diving and aquatics in general. In January 2023, the City of Fort Lauderdale welcomed Monaco's princely family, their Serene Highnesses Prince Albert II and Princess Charlene to celebrate the completion of the city's world-renowned Aquatic Center following the multimillion-dollar revitalization project. This facility will now be used for national and international swimming and diving competitions from children on the Swim Fort Lauderdale team to Olympic-level professionals. With its deep history in the swimming world, several Olympians have already competed here, including Michael Phelps and Natalie Coughlin who each broke world records while competing at FLAC!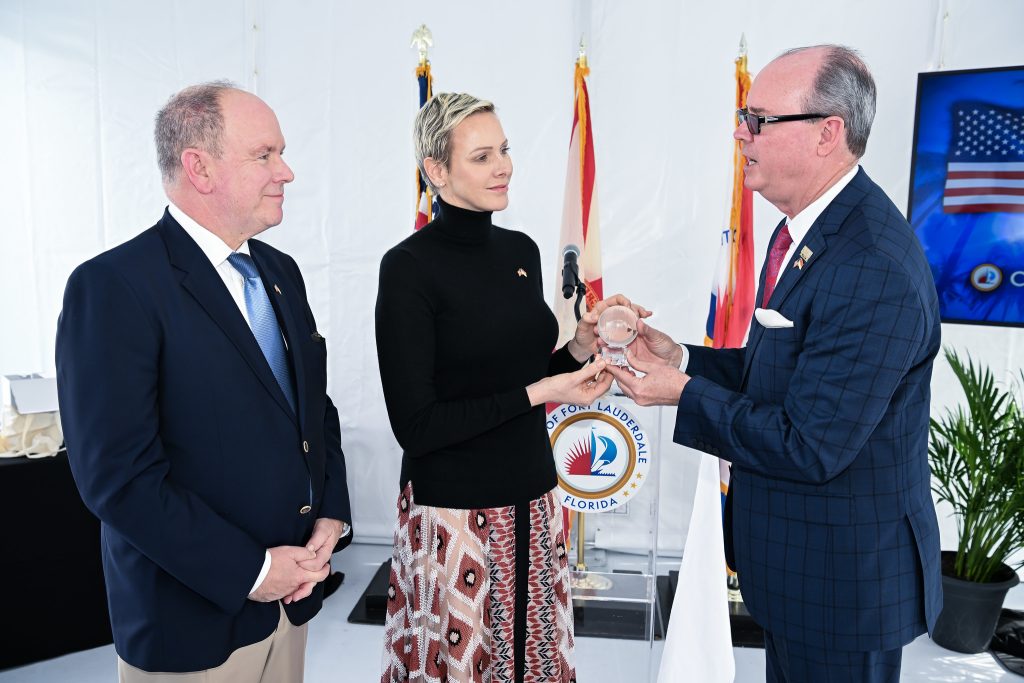 ENR Award Winner
Due to the impressive nature of this project, Hensel Phelps submitted FLAC for the 2023 Engineering News-Record (ENR) Southeast Regional Best Projects Award. We are excited to announce that the Fort Lauderdale Aquatic Center has received an Award of Merit for the Sports/Entertainment category. Congratulations to everyone who worked on this iconic project!