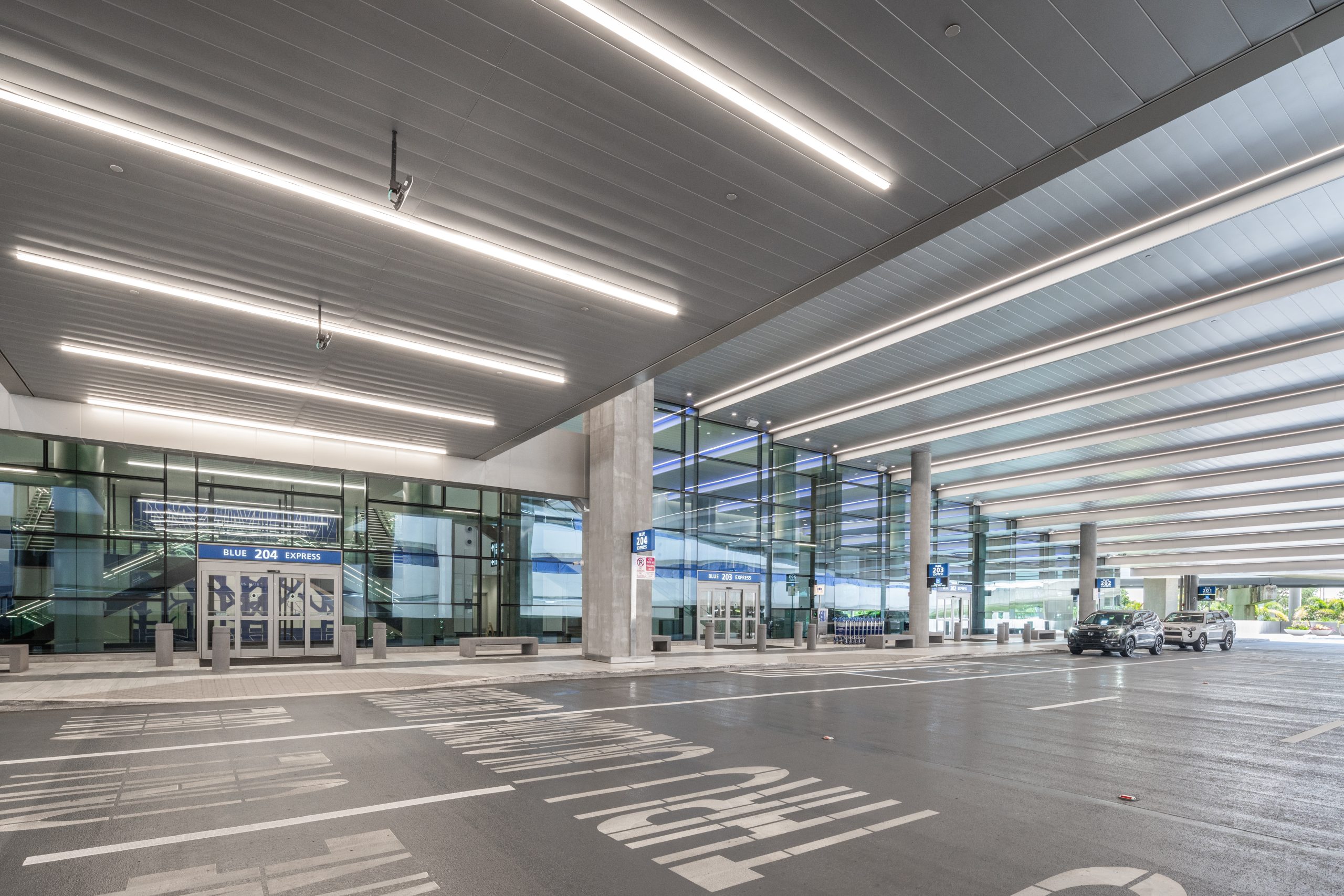 The Commercial Service Airport Project of the Year award is given to a Florida airport that demonstrates 'outstanding achievements in aesthetics, safety and service' by the Florida Department of Transportation (FDOT).  

The Blue Express Curbsides project at Tampa International Airport, which opened in November 2021, is the first of its kind in the U.S., expediting time to and from the gates for passengers without checked baggage. The express lanes are a key piece of the airport's phase 2 of the master plan, which aims to decongest the main terminal facilities and allow for future capacity.   

As part of this project, the number of lanes doubled along the blue side for both arrivals and departures. Since most passengers do not check bags, express curbsides were envisioned to allow passengers to get to and from their gates faster, bypassing the ticketing or bag claim levels and improving the overall passenger experience. Passengers who are dropped off at the Blue Express curbsides take the elevator, escalator or stairs up one level to the main terminal transfer level. From there, they can take a shuttle to their airside's TSA security checkpoint, thus eliminating the need to walk through the ticketing level.  

For arriving travelers, it is a short walk from the main terminal to the Blue Express pick-up level where they can meet their drivers, thus avoiding baggage claim altogether. This faster option also assists with the flow of passenger traffic throughout TPA and helps to alleviate the build-up of long lines at check-in, security and various other areas throughout the airport.   

In the end, substantial completion of the Blue Express Curbsides project was achieved two months ahead of schedule. The entire TPA Main Terminal Curbside Expansion project is slated to finish in the summer of 2025.

The design-build project team is a partnership between Hensel Phelps and HNTB.