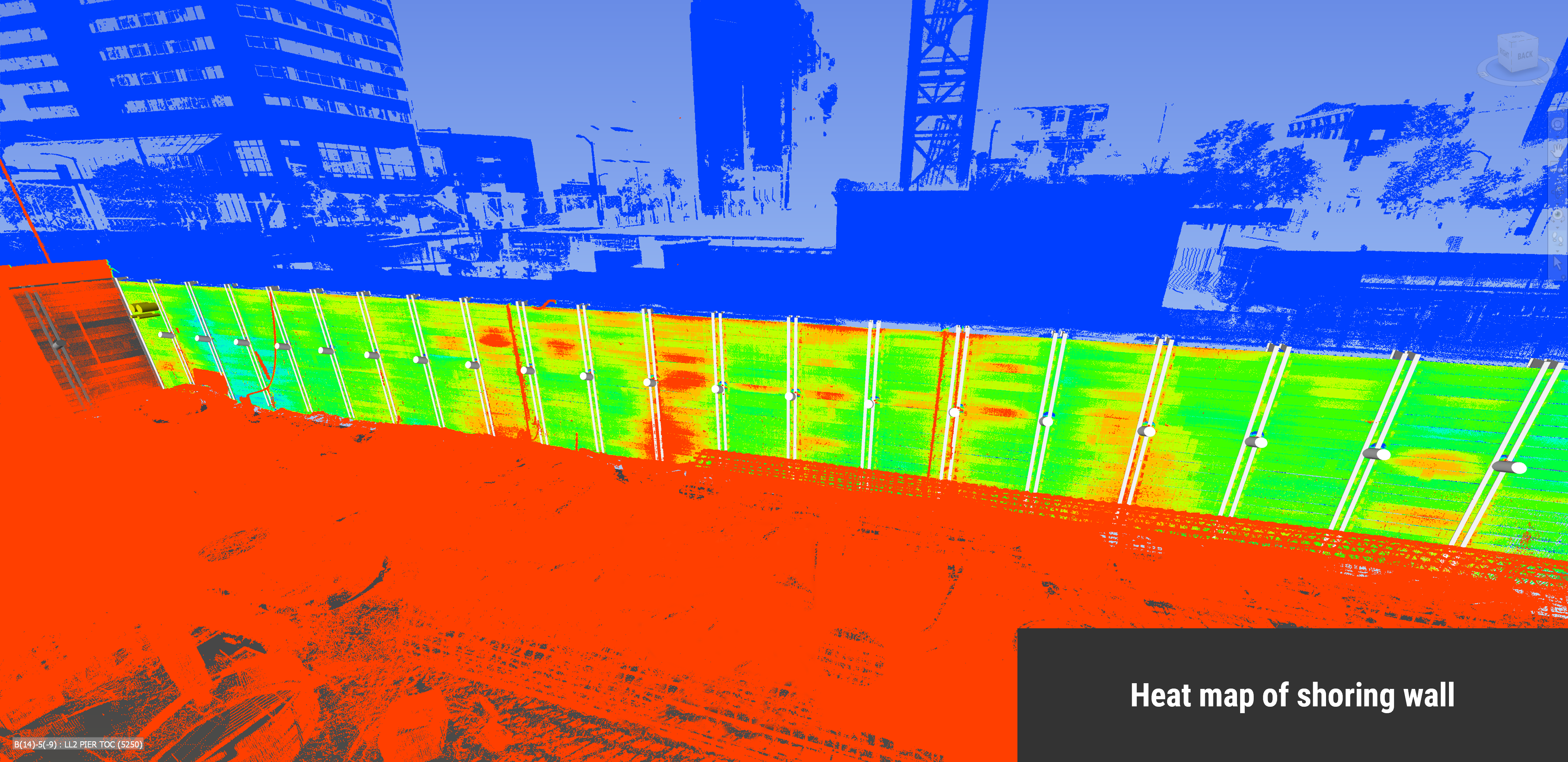 With inflation affecting material and labor costs on construction projects, Hensel Phelps' Virtual Design and Construction (VDC) department utilized a laser scan generated heat map to accurately determine how much concrete was needed upfront for the shotcrete foundation wall on the 1900 Lawrence Office Tower project in Denver, Colorado. 
A heat map is a graphical representation of point cloud differential data where values are represented by colors, which can be used to help the team plan their work and identify areas that may require additional excavation or grading to achieve the desired elevation.
Prior to procuring concrete for the shotcrete foundation wall, the superintendents wanted to quickly capture the as-built condition of the shoring wall by laser scanning the area. This would confirm whether the shoring wall was installed within the specified tolerance to achieve the designed thickness of the foundation wall, and identify any areas installed beyond the thickness of the design where additional concrete might be needed.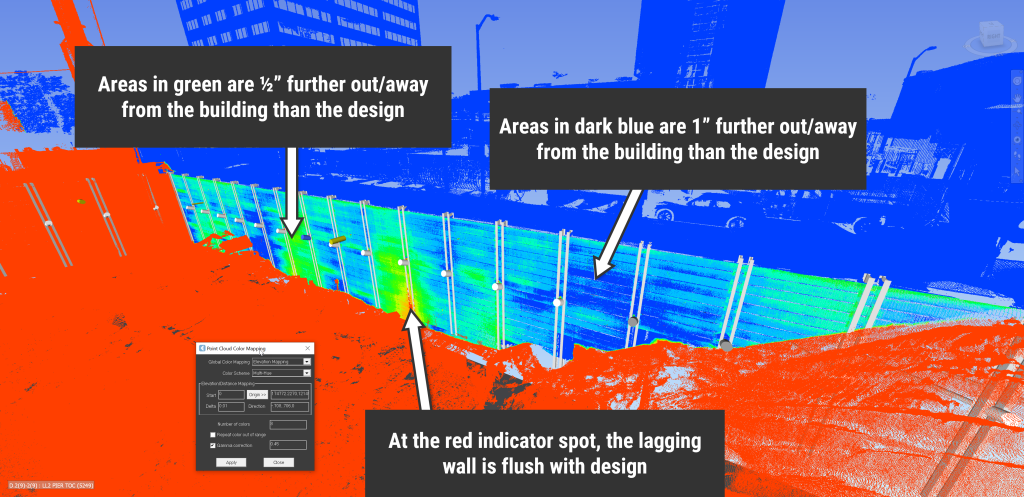 Once the shoring wall was laser scanned, the information shown above was brought into the virtual model to identify areas where lagging in the point cloud encroached into the foundation wall model. Fortunately, no such areas were identified, indicating that the designed structural thickness of the shotcrete foundation wall could be achieved. Next, the VDC department used CloudWorx to apply a heat map to each face of the wall. Using the colors of the heat map as guidance, spot dimensions were pulled at various points along the foundation wall to approximate the new volume thicknesses. With this information in hand, the project team made final adjustments to the quantities of concrete ordered for each shotcrete placement and relayed the information to the rebar detailer to make the required adjustments to the dobie heights.
By using innovative heat map technology, the project team validated the volume and cost of concrete needed for the shoring wall, which provided full transparency to all stakeholders constructing the 1900 Lawrence Office Tower. Hensel Phelps plans to use heat map technology to compare the structural design to construction installation tolerances on future projects.