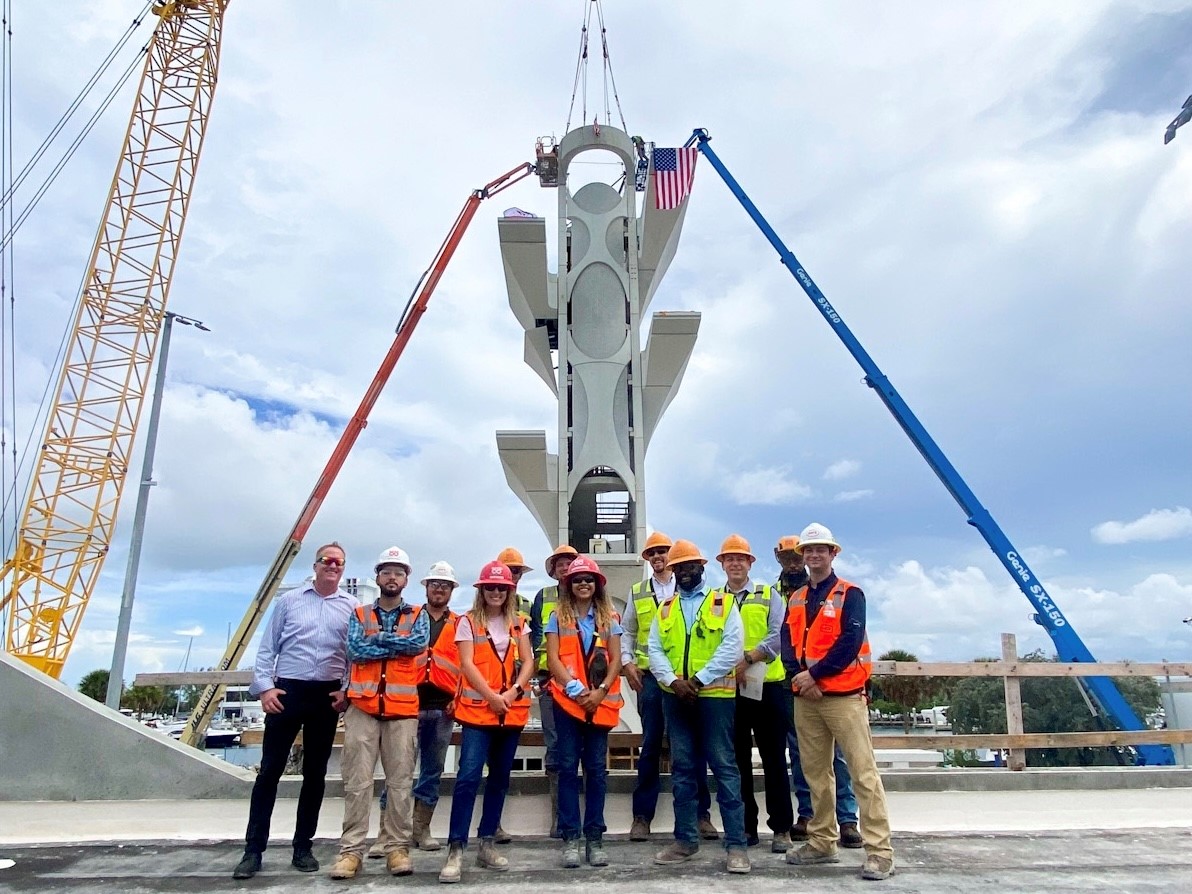 July 1, 2021 marked a major milestone for the City of Fort Lauderdale as its new dive tower was officially topped off. Hensel Phelps placed the final precast crown for the Fort Lauderdale Aquatic Center 27-meter dive tower, reaching its height of 101 feet above grade. This is another of many firsts for the City of Fort Lauderdale, having built the first Olympic-Sized swimming pool in the state of Florida in 1928, followed by the iconic Swimming Hall of Fame in 1965.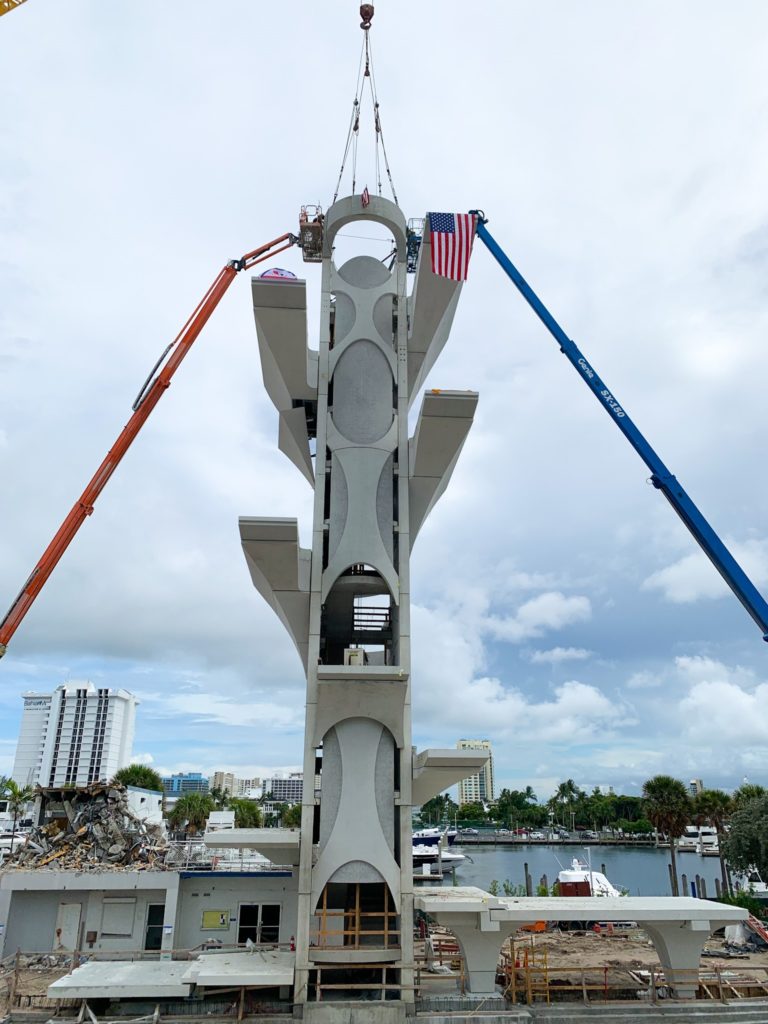 The two-day celebration kicked off with the City of Fort Lauderdale Mayor Dean Trantalis, City Commissioners and notable figures in the local and professional swimming community, gathering to dedicate the construction of the world's first precast 27-meter dive tower. The special guests included World High Diving Champion Steven LoBue, FINA High Diving Technical Committee Chair and Olympian Tom Gompf, USA Diving Olympians Dave Burgering, Michelle Davidson-Sandelin, Randy Ableman and USA National Team Members David Dinsmore, Zac Cooper, Briadam Herrera, and 2021 Swedish Olympian Emma Gullstrand. 
The following day, Hensel Phelps held a topping off celebration for the project staff with a catered lunch and multiple raffled prizes at the Fort Lauderdale Aquatic Center.
The 27-meter dive tower includes nine platform levels and combines three sporting events: springboard (one-meter, three-meter), platform diving (one-meter, three-meter, five-meter, seven-point-five-meter, 10-meter) and high diving (15-meter, 20-meter, 24-meter and 27-meter). The tower is constructed of 96 precast concrete panels and rests on a foundation five-feet deep and 53-feet wide, supported by 35 auger cast piles at a depth of 60-feet. There are 162 stairs to the top of the tower.
The Hensel Phelps design-build team was awarded the project in August 2018 and consists of Cartaya & Associates, Counsilman-Husaker, Gate Precast, Weller Pools, Keith & Associates, Langan, WSP, HyPower Inc, Econstruct, Southeast Precast Erectors, and Right Way Plumbing Company. The Fort Lauderdale Aquatic Center is scheduled for substantial completion in September 2022.
Renovations to the aquatic center include the demolition and construction of new swimming pools that will be FINA (Fédération International de Natation) compliant and meet the international swimming and diving competition standards, state-of-the-art 27-meter permanent dive tower, a spa, a new grandstand building and bleachers with spectator restrooms, concessions and a ticket office.