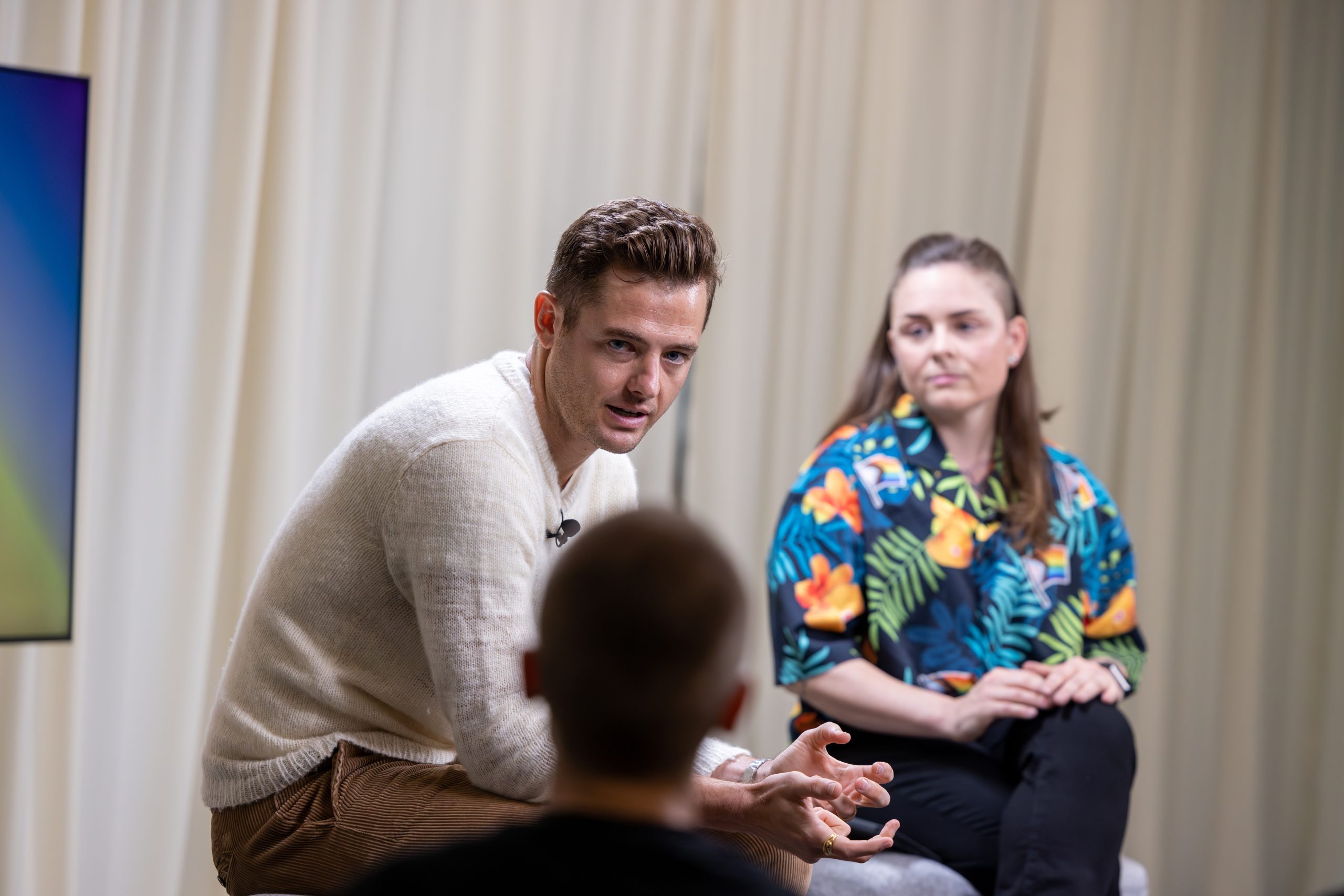 The construction industry has more in common with major league sports than our strong fanbase. Passion. Competition. Teamwork. Skills Coaching. Dedication. 
This June, as part of the Building Together campaign, Hensel Phelps is proud to share a very special conversation with former professional soccer star, Robbie Rogers.
In 2013, Robbie shared a letter with his fans online, confessing his struggles as a closeted gay man and his intent to retire from soccer. With no role models, he could not imagine being a gay man in professional sports. In his book, "Coming Out to Play," he shares his journey and ultimate return to soccer. 
Together, we reflect on his experience coming out as the first openly gay professional athlete in North America and the parallels that can be drawn between our industries' support of the LGBTQIA+ community.
Join Robbie Rogers and Hensel Phelps Project Superintendent Kabri Lehrman-Schmid for a special interview where they explore the topics of secrecy, vulnerability, happiness and industry change.
To watch our full interview with Robbie Rogers, please click here.