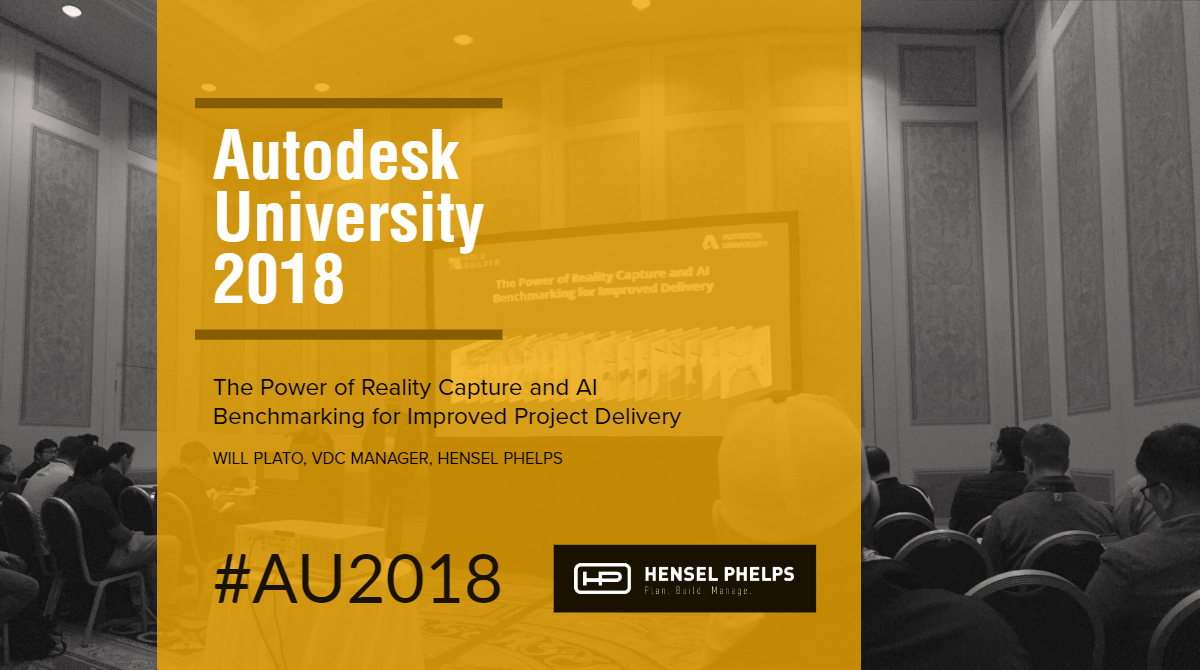 Will Plato, Hensel Phelps VDC Manager, introduced and discussed the innovative use of construction technologies and the co-development of reality capture, computer vision and artificial intelligence (AI) technologies at the 2018 Autodesk University and Conference. Hensel Phelps has partnered with HoloBuilder to further develop their 360-degree photo-documentation platform and solve immediate needs on projects throughout the Southwest region.
Plato's presentation outlined how Hensel Phelps has used technology to secure ROI and gain a competitive advantage. Key takeaways included how to successfully involve team members in software development projects as well as a look into how Hensel Phelps is piloting next-generation AI reality analytics tools with HoloBuilder. After an initial MVP dashboard, analytics based on computer vision and machine learning were added to supplement the HoloBuilder projects. Comparing project progress ratios has helped Will Plato and the VDC department apply learnings from one project to the next, helping Hensel Phelps become an even better builder.
Learn more about how Hensel Phelps' VDC team leverages Technology.