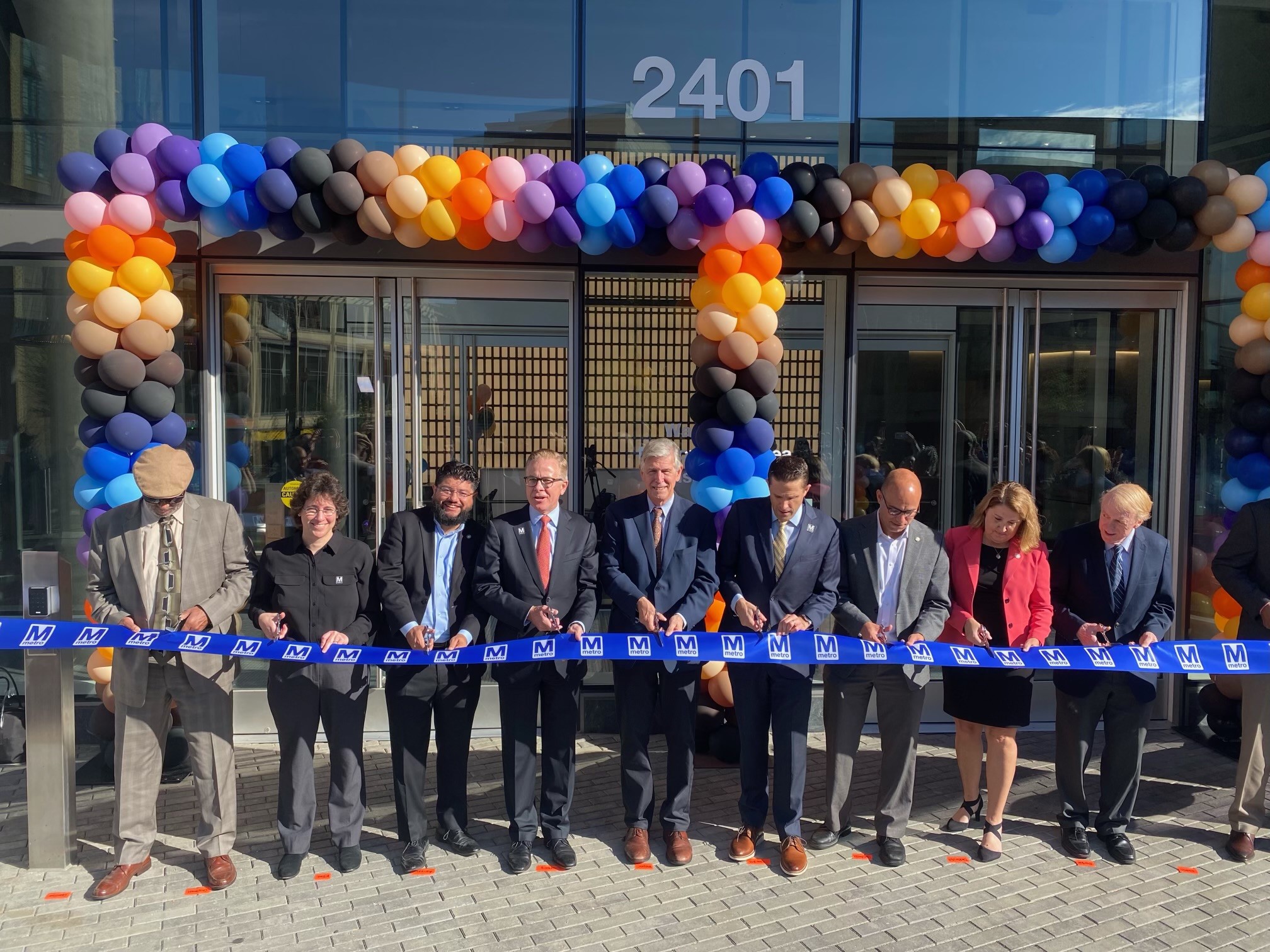 Last month, Hensel Phelps, Metro and Virginia officials celebrated the grand opening of the Washington Metropolitan Area Transit Authority (WMATA) Virginia Headquarters building in Alexandria, VA.
The 430,000 SF, 14-story office building was completed in August of 2023 and will serve 1,400 WMATA employees.
In June of 2018, WMATA announced an office consolidation strategy to downsize from 10 office buildings throughout the region to three.
The strategy was designed to create more accessible and functional workspaces for employees and save the agency $130 million in capital and operating costs during a 20 year period. The money saved will be re-invested into transit safety and operations.
Metro General Manager and Chief Executive Officer Randy Clarke, Metro Board Chair Paul C. Smedberg, Congressman Don Beyer (VA-8th,) Alexandria Mayor Justin Wilson, Department of Rail and Public Transportation Director Jennifer DeBruhl, and other Virginia officials attended the ribbon-cutting ceremony.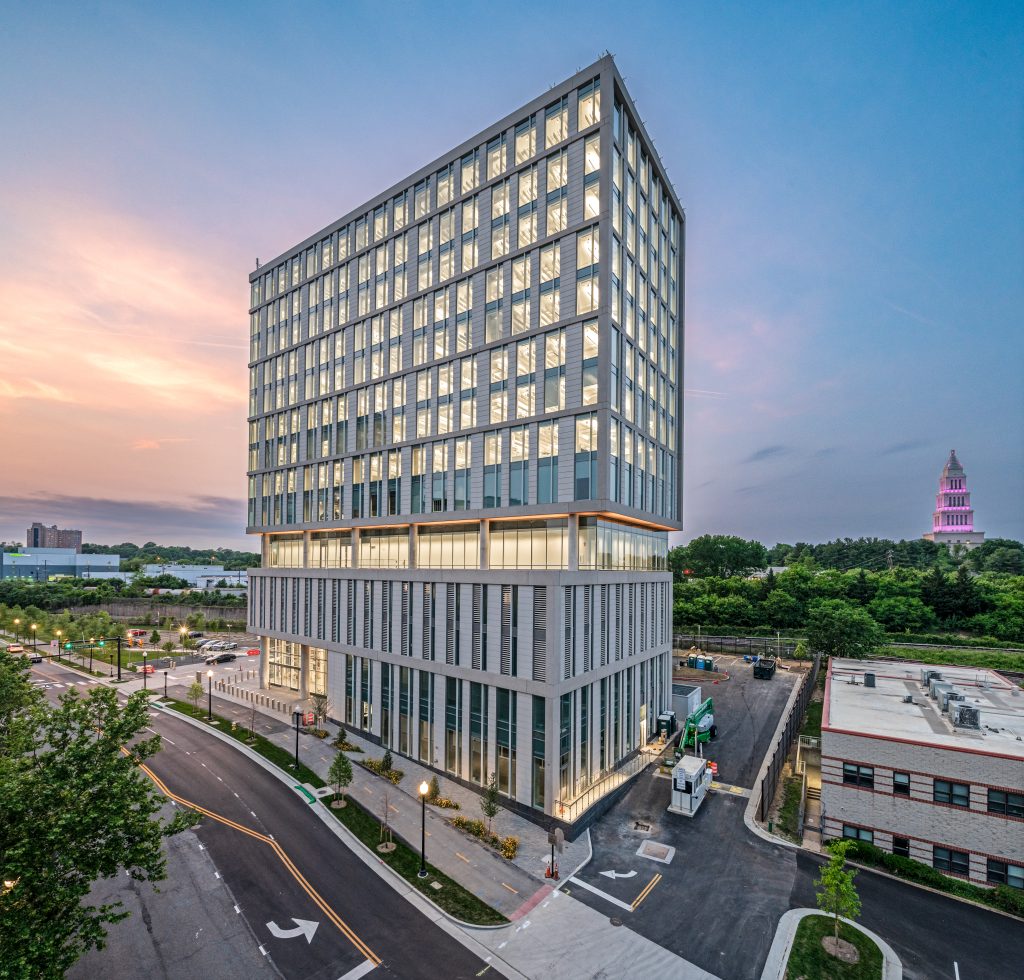 The new WMATA VA Headquarters Building is located in Alexandria's Eisenhower Corridor and serves as a home to the new Metro Integrated Control and Communications Center (MICC) that brings together rail, bus, security and maintenance operations with customer communications teams in one place for the first time. The project also includes a 15,000 SF, 1.5 MW data center.
"The MICC is a world-class control center that brings our rail, bus, security, and maintenance operations together in one place for the first time and our customer communications teams. Instead of managing service from separate control centers, we can coordinate together in real-time, working as a unified team to provide customers with clear, consistent messaging."

Metro General Manager and Chief Executive Officer Randy Clarke
The new building consolidates several departments, including the authority's Technology and Engineering groups.
The office building includes multi-level structured parking, an amenity penthouse level space with a kitchen and green roof, a fitness center and an innovation lab. The building is designed to achieve LEED Gold certification.