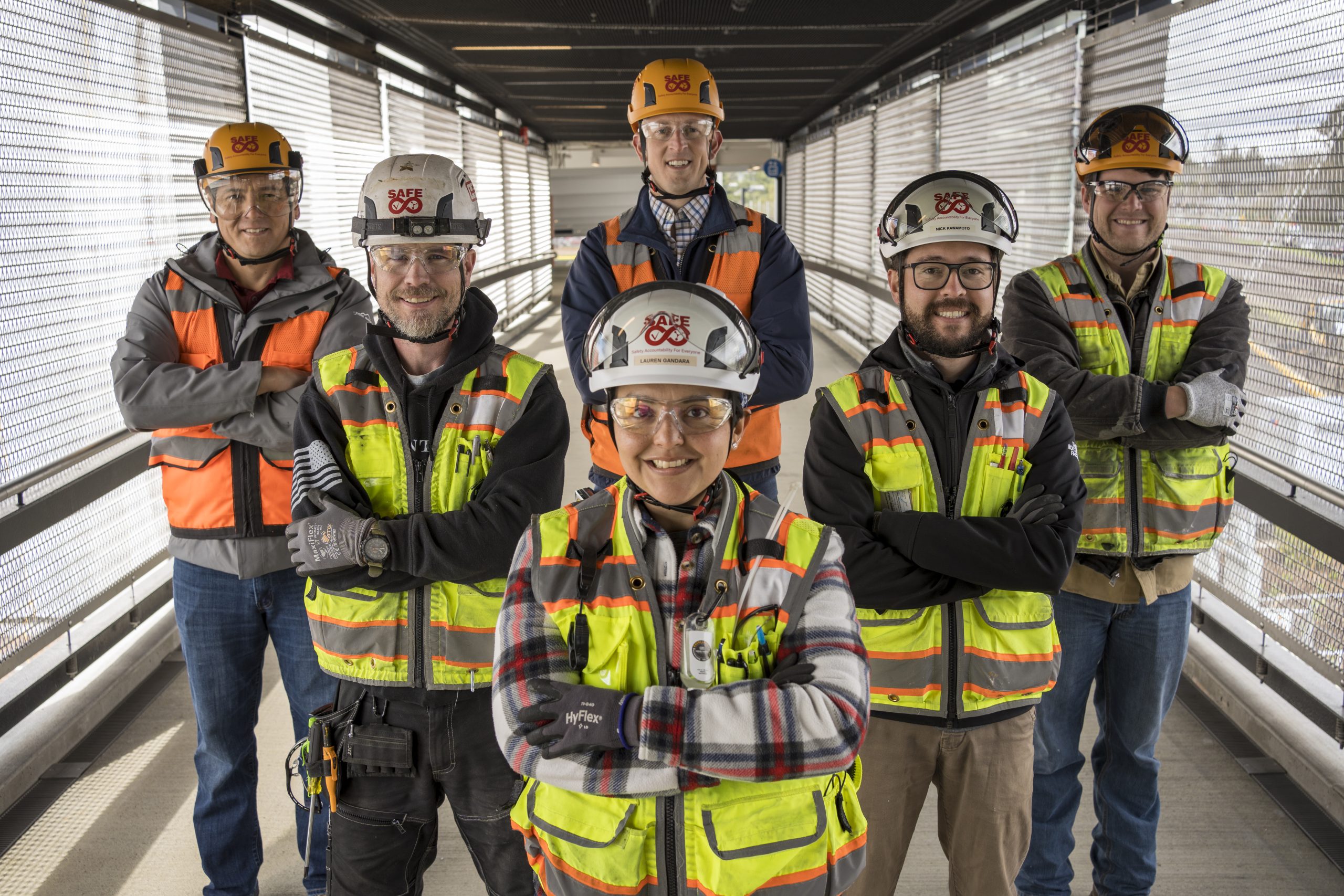 Hensel Phelps and other industry leaders join forces to support Construction Safety Week. Safety Week is an annual construction industry-wide education and awareness event. This year's Safety Week takes place May 1-5. Throughout the week, Hensel Phelps will engage in developmental activities to educate employees, family and partners on the importance of a zero-accident safety culture.
This year's Construction Safety Week will focus on empowering employees to speak up about any safety concerns, acknowledging the importance of pausing and assessing the changes needed to keep everyone from harm's way. The combination of trust, respect and communication at jobsites allows employees to make it home to their loved ones in the same condition as they arrived at their jobsite every day. Implementing strong voices allows for even stronger choices to build a unified culture of safety across the industry.
Hensel Phelps recognizes our role, responsibility and obligation to speak up and act accordingly in building a supportive work environment. By coordinating with owners, subcontractors, trade partners and other stakeholders, Hensel Phelps demonstrates an unwavering commitment to safety 365 days a year.
In honor of this year's Construction Safety Week, Hensel Phelps, once again, is getting our future builders involved. Download our 2023 Safety Coloring Book to share the importance of strong voices and safe choices with the little ones closest to you.
Please visit the Construction Safety Week website to learn more about Safety Week and its mission.