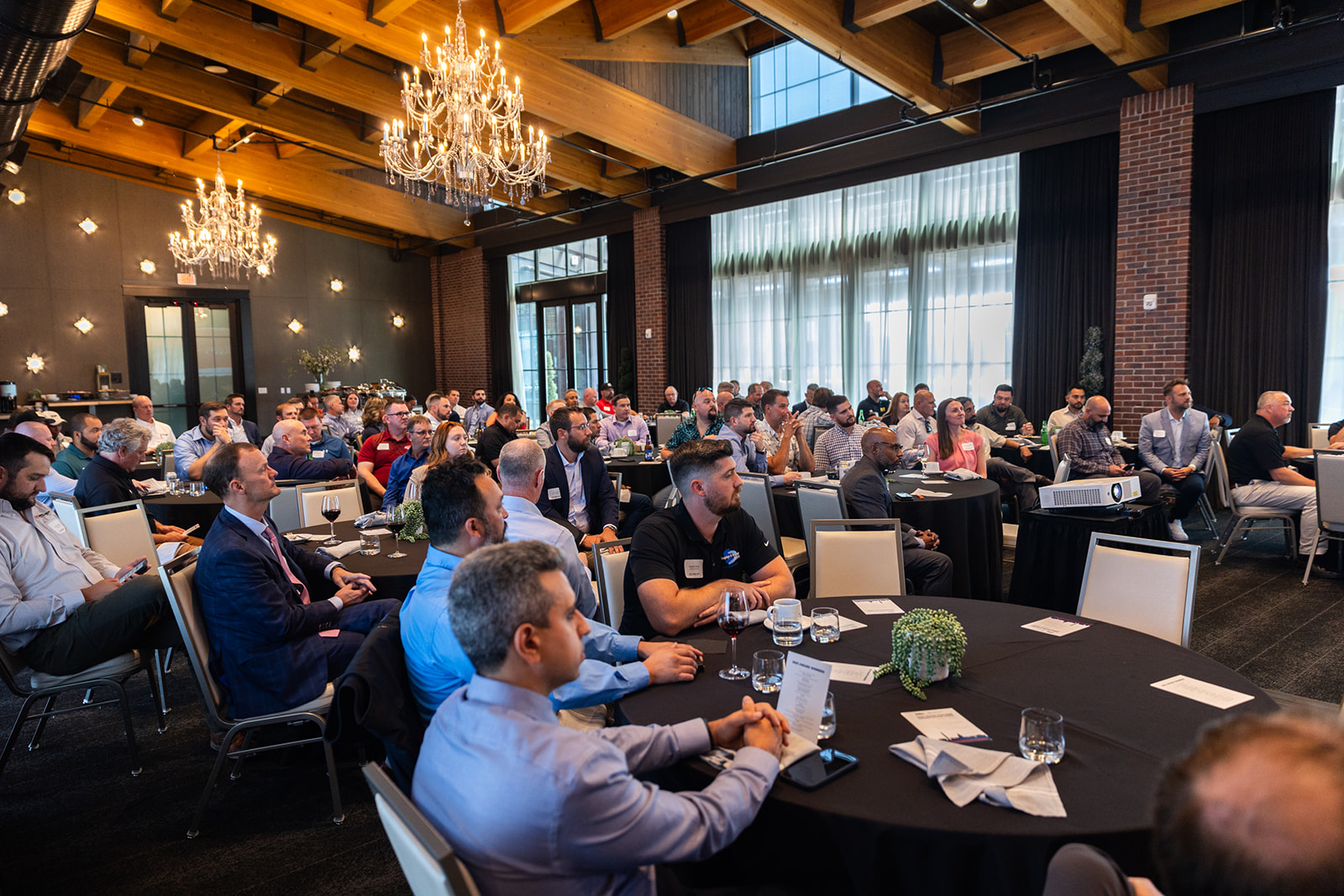 On Friday, September 15, Hensel Phelps' Mid Atlantic Region honored 15 trade partners at the second annual Trade Partner Appreciation Awards Luncheon. Initiated by the Region's Diversity, Equity, Inclusion and Community (DEIc) forum, the luncheon supported, honored and celebrated the trade partner community.
From excellence in safety to design partner of the year, trade partners were nominated by Hensel Phelps project teams to celebrate outstanding performers in a variety of categories. A regional selection committee then reviewed the nominations to determine the best of the best.
The trade partners recognized for the 2023 Trade Partner Appreciation Luncheon include:
Excellence in Procurement – Welch and Rushe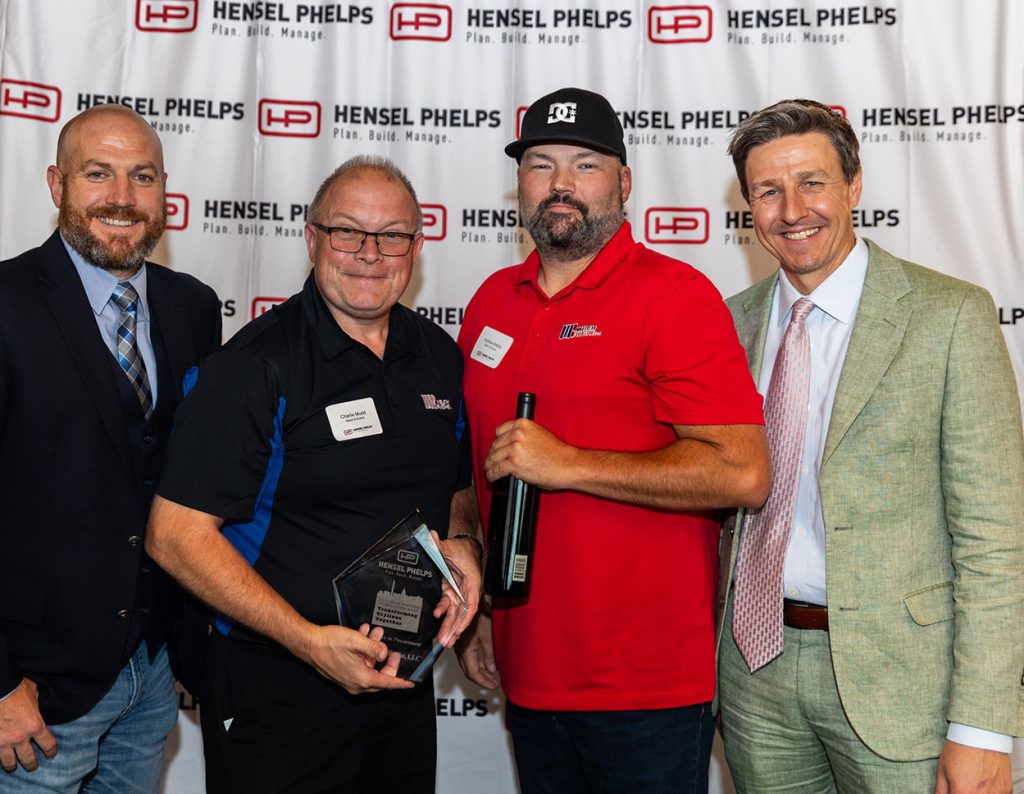 On the National Institute of Standards and Technologies (NIST) Building 245 project, Hensel Phelps had to look for alternative contractors to complete the mechanical and plumbing scope of work. With very limited time to receive a proposal from Welch and Rushe and to confirm they could have a crew on-site within two weeks, Welch and Rushe guaranteed that they could complete the project and mobilize in such a confined timeframe.
Excellence in Contract Administration – Helix Electric and Hercules Fence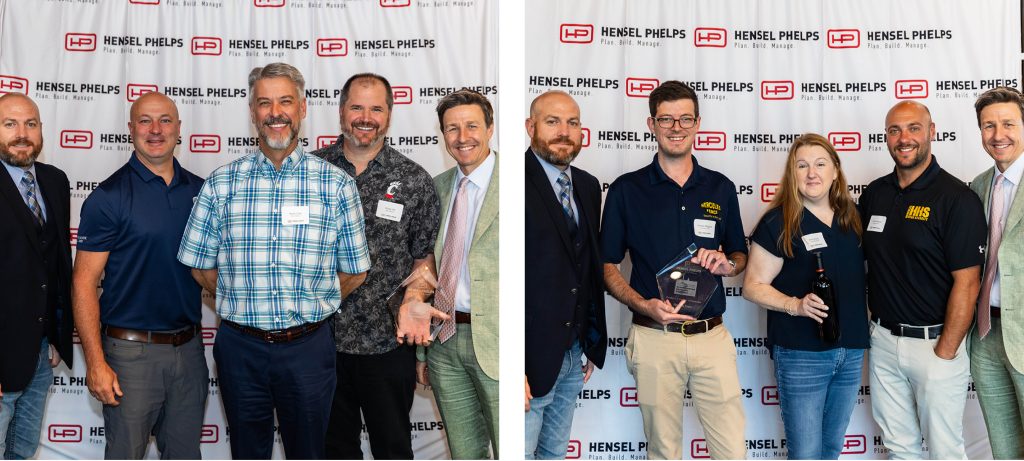 All three National Institutes of Health (NIH) project teams nominated Helix Electric for their ability to navigate and excel in managing three unique projects with different contract types. Helix has assisted Hensel Phelps greatly in navigating the unique requirements of NIH and has been crucial in the contract procurement process for all NIH projects to meet their Small Business Enterprise (SBE) goals. They are a high-performing team and their ability to manage three very unique projects has been impressive.
The Hercules project management team was proactive and willing to join in on several coordination calls with the owner and design team to ensure that the design changes that came late in the Compass Data Center project would still maintain both the owner's and the client's security needs. Hercules went above and beyond to invite their manufacturers to these meetings for a clear line of communication so any changes could be addressed quickly.
Small Business of the Year – Mohawk Bridge and Iron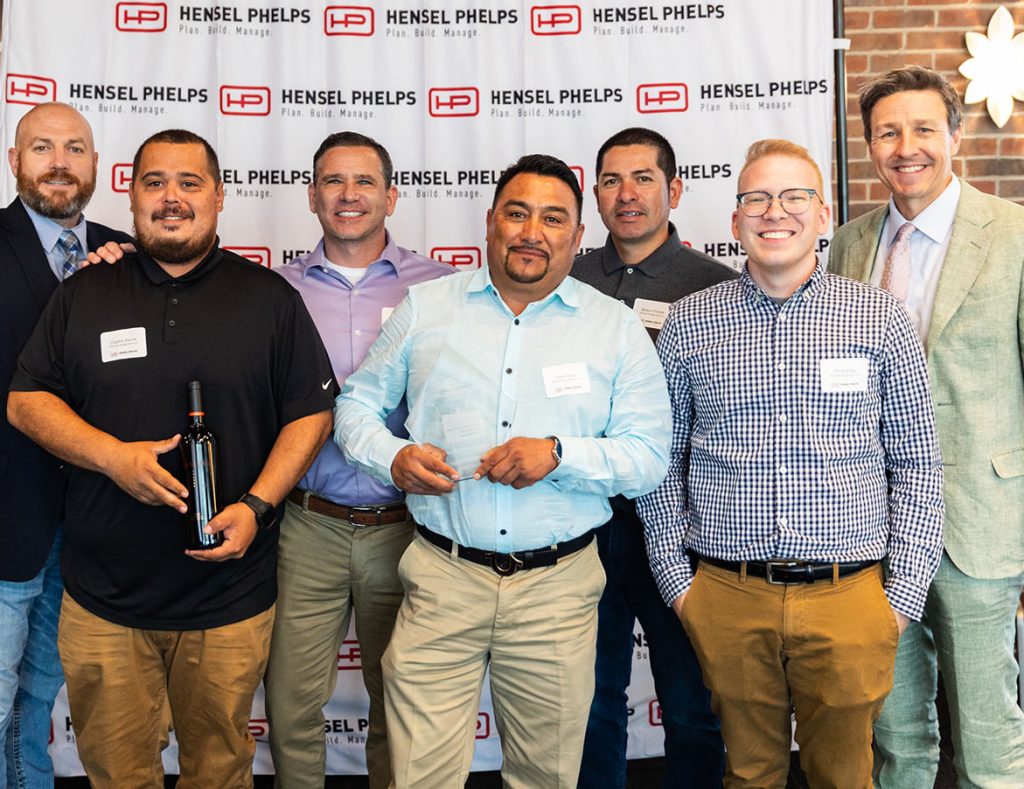 Nominated by the Bladensburg Bus Garage project, Mohawk Bridge and Iron set the pace with Hensel Phelps' self-work crews, staying out in front of all foundations and slab-on-grade and installing rebar as fast as Hensel Phelps crews can install the formwork. Typically, complicated rebar in pile caps, grade beams and slabs can be a cumbersome and challenging scope of work. Working with Mohawk made for a straightforward and well executed scope thanks to the attention to detail and overall knowledge up front.
Best New Trade Partner – Glass Projects Resource and John H. Hampshire, Inc.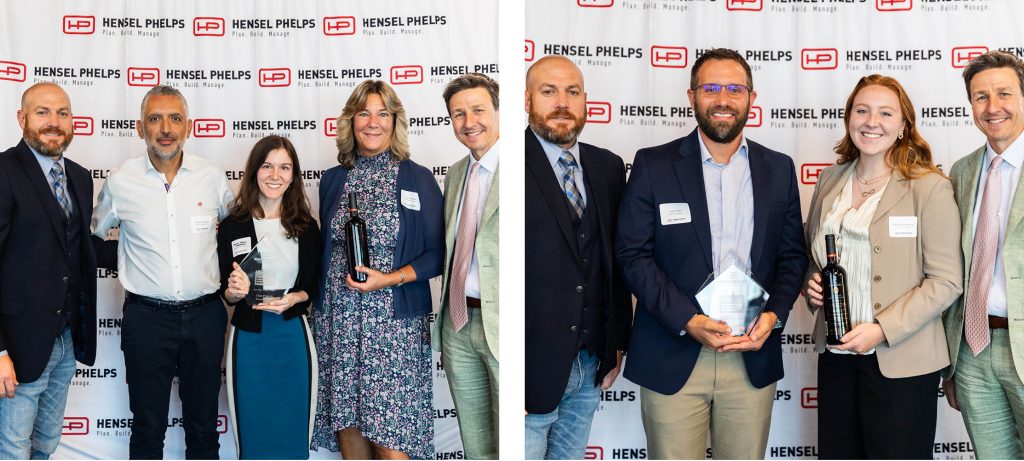 Glass Projects Resource (GPR) led by example as one of our top design-build trade partners on the National Institutes of Health (NIH) Surgery, Radiology and Laboratory Medicine (SRLM) project by setting a precedent of detailed design standards and developing a high-trust owner relationship. They committed to the design-build approach by working in parallel with our architect of record to help steer the team towards highly coordinated design to ultimately avoid re-work during construction. GPR led the effort by being the first partner to have their drawing sets ready for others to emulate and forward everyone's coordination efforts. Additionally, GPR built immediate trust with the owner and made recommendations towards alternate glass products to the owner that have better longevity and performance at no cost. GPR was also nominated by our estimating department for being proactive during the procurement phase in generating RFI's to assist the owner in finalizing the design as well as actively participating and developing value engineering solutions. 
John H. Hampshire quickly adjusted to the Hensel Phelps way faster than any new contractor working at East Campus Building 3 (ECB3). Their quick response time from the office and field teams, their professionalism, safety record, proactive administration and manpower supplementation are reasons John H. Hampshire was nominated as a best new trade partner.
Design Partner of the Year – Gensler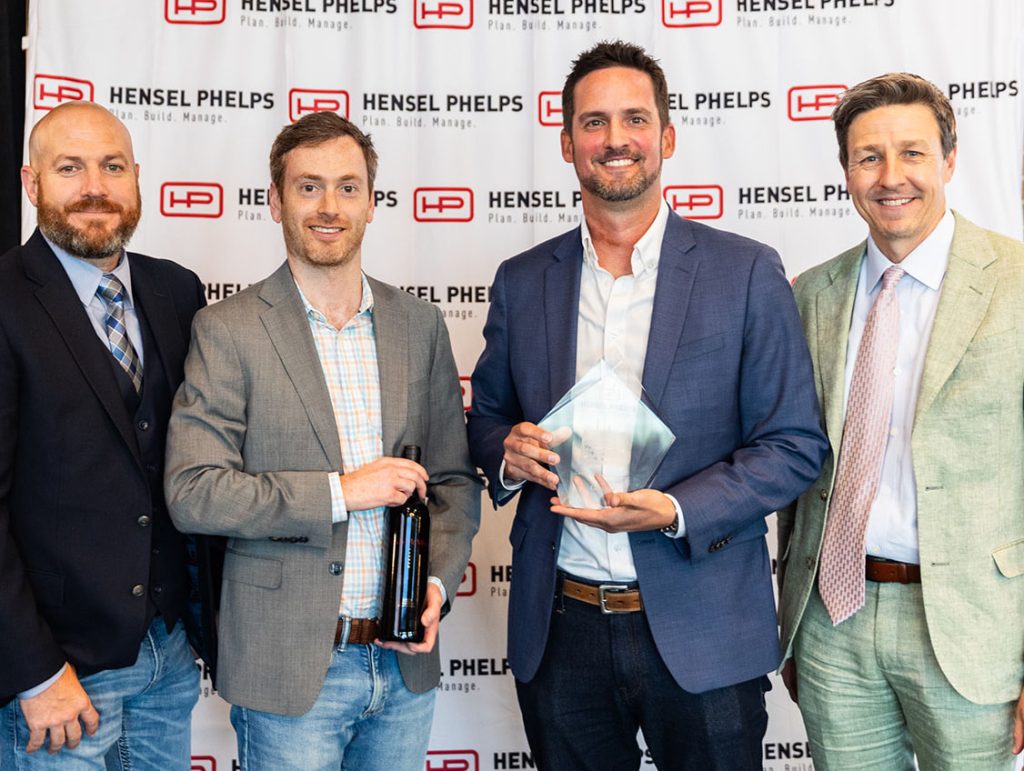 Hensel Phelps has worked closely with Gensler on over 30 projects across the region, including a dozen design-build projects. Gensler has remained a trusted and steadfast partner on our design-build projects, including the ECB3 project at Ft. Meade, earning them the Design Partner of the Year award.
Innovation Award – Total Civil Construction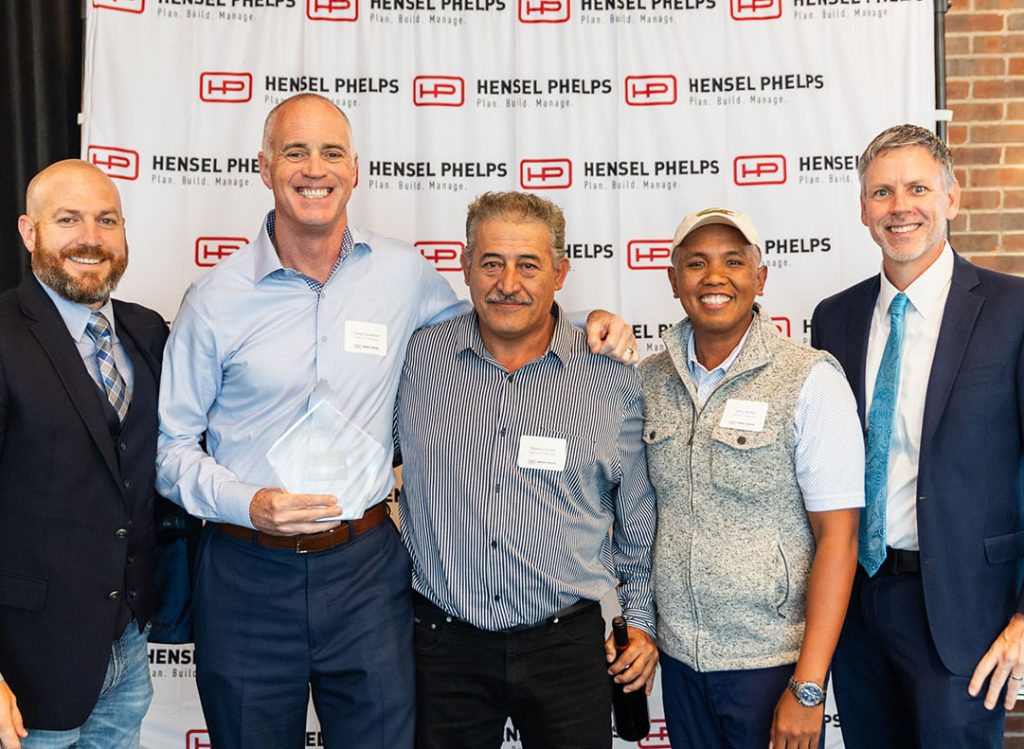 Total Civil has dealt with a challenging, small site on the NIH 40A project, surrounded by active main roads on two sides of the project, a loading dock that was required to be fully operational and an existing active research laboratory encompassing all four sides of the site. Total Civil successfully completed the site utilities and earthwork scopes while maintaining a functioning loading dock adjacent to the project and limited impacts to traffic. During their work, Total Civil maneuvered around unforeseen utilities while also dealing with ever changing civil and structural designs. Total Civil helped Hensel Phelps and the owner find solutions to move site utilities around existing active utilities, including proposing a new routing for the sanitary sewer line.
Excellence in Quality – Shickel and Rosendin Electric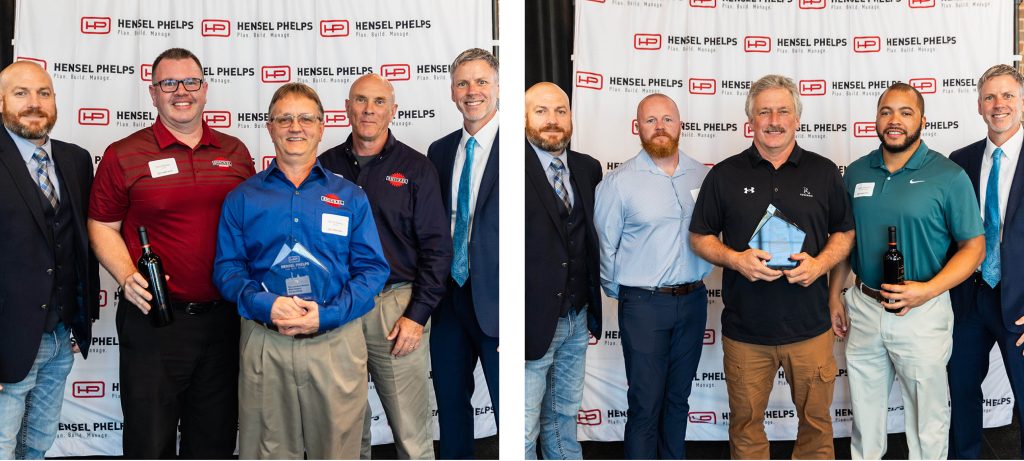 On the Washington Metropolitan Area Transit Authority (WMATA) Virginia Headquarters project, Shickel consistently demonstrated their high expectations of their work during the installation of both the feature and digital Walls. Shickel noted minor issues in their own work on the feature wall during installation and took it upon themselves to take down the panels and add stiffeners to ensure a final product not due to specification requirements, but because that was their own internal target. Their own high standards allowed for a seamless punch process with the client.
Rosendin Electric's base contract for the Compass Phase 1 project was to pull and terminate into OFCI power centers, generators, vertiv A/C units, and power distribution units. They were also responsible for setting up load banks and associated cabling to support Level 4 and Level 5 commissioning. As manufacturer issues were discovered and design changes arose during this testing, Rosendin led the effort to develop over 100 Methods of Procedure (MOP) to help correct the snags. Each MOP was carefully developed to isolate power, ensure the electricians had the proper access and tools to perform the work, and was coordinated with the facility operations group to limit impact to the facility.
Excellence in Safety – T&A Construction and ACM Services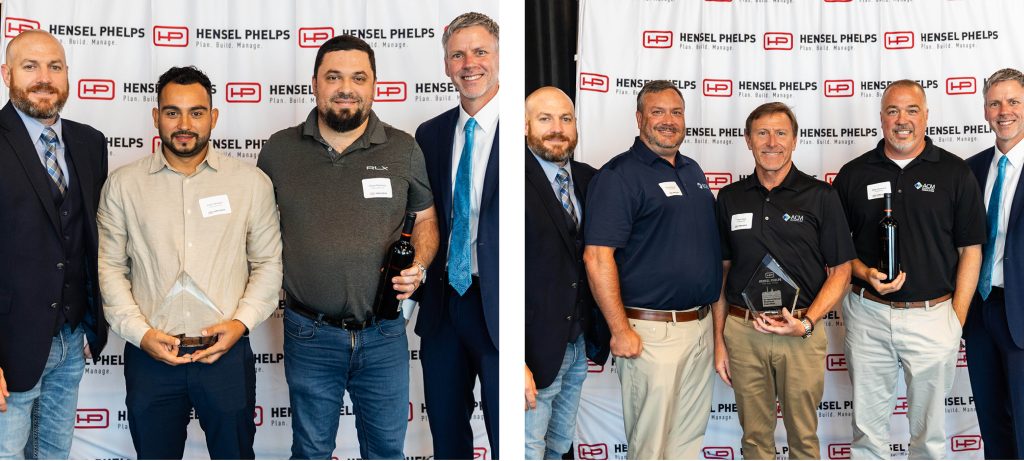 T&A was nominated by the Yellow Lot 02 (YEL02) team due to their understanding, alignment and execution of owner safety standards. T&A has been on site to work on point up, punch list and drywall removal/replacement and has put in much effort to remain consistent with documentation on the project. They continue to achieve consistent success in working safely and with the utmost diligence.
Nominated by the National Institute of Standards and Technologies (NIST) Building 245 project, ACM Services' demolition scope of work was particularly challenging on Task Order 8 because of major descoping of work that occurred because of an owner change. ACM Services actively participated in pre-demo coordination walks, demolition permit walks and trade partner coordination meetings to work with all contractors that may be impacted by their work. ACM Services utilized different methods to minimize the impact of their work on other trades as well as the owner occupying the building at the time of demolition. When faced with a challenge of cutting existing bollards at the main entrance and point of access of the building, ACM worked to come up with a mobile containment tent that could keep the general public safe from the cutting operation, while allowing access/egress to the building.
Outstanding Performer, Contract less than $1M – David Allen Company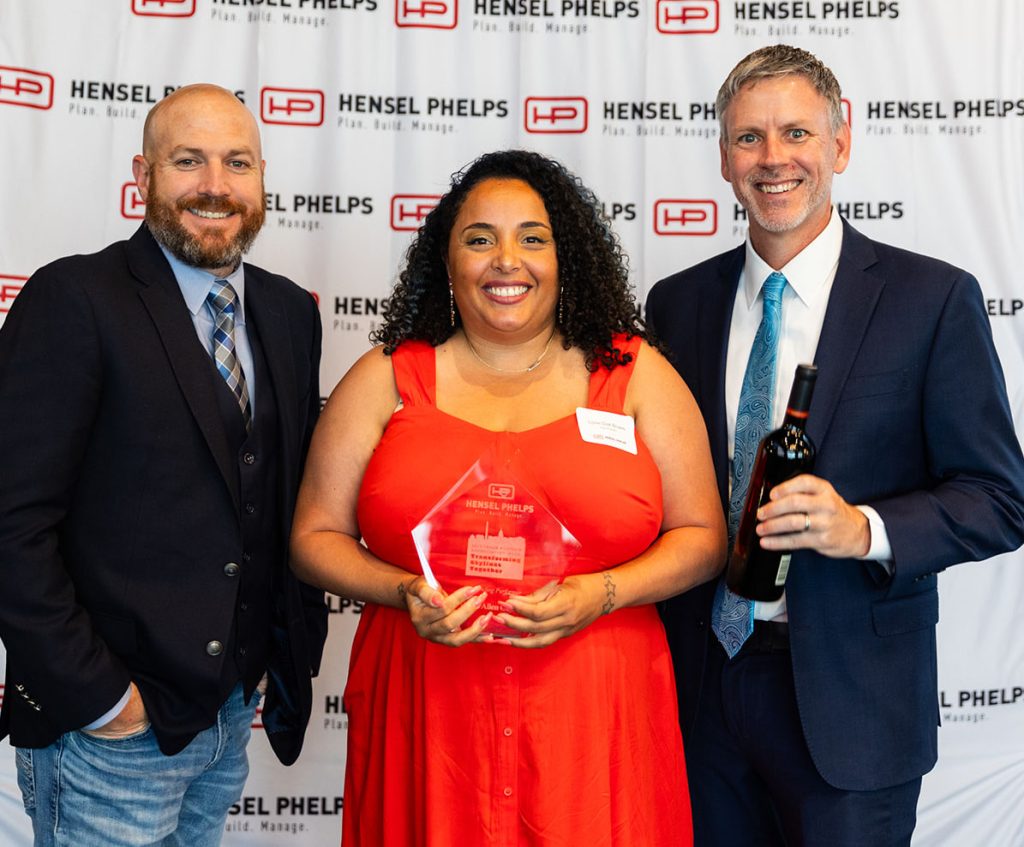 David Allen Company was a true partner on the INOVA Café and Servery project. Their original contract value was about $280,000, and with various changes to the terrazzo mixes and additional scope, they proceeded with work and supported the project schedule even when the changes were upwards of an additional $260,000. Their field crews also adapted to the various noise limitations and owner directed shut downs mid-operation without incurring cost back to the owner. The agreed estimated daily square-footage rate was 275 square-feet per day. David Allen was able to achieve 368 square-feet per day, despite many project challenges.
Outstanding Performer, Contract less than $10M – Berkel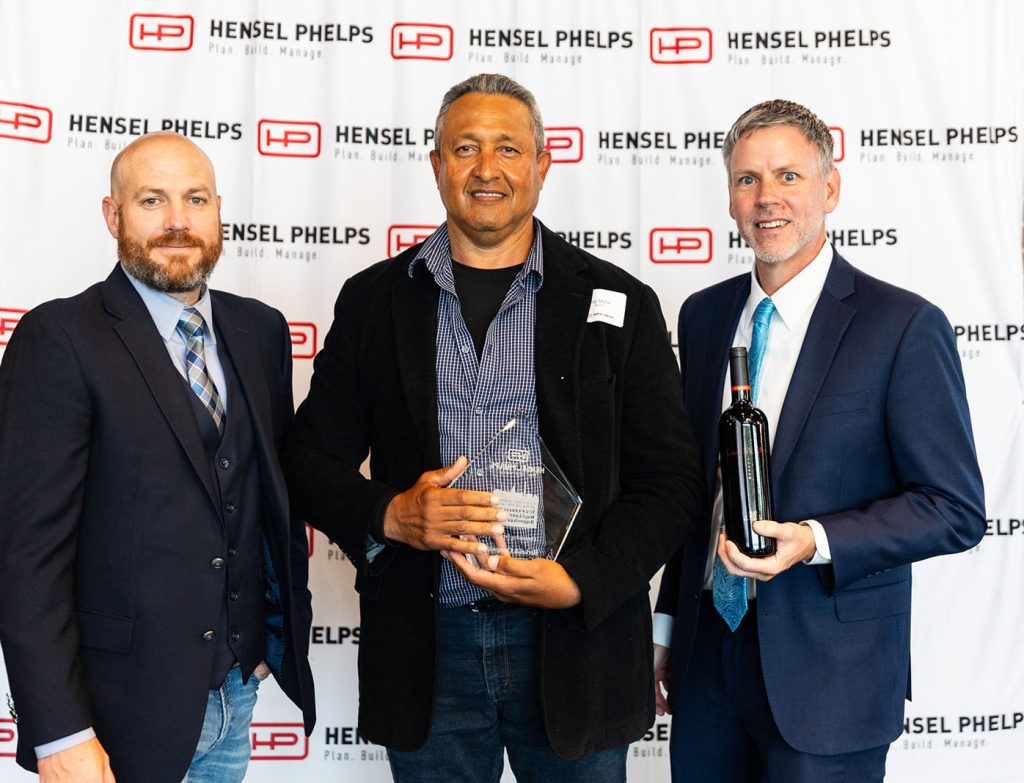 Berkel joined the Compass Phase 2 project during the preconstruction phase to provide feedback to the A/E team to streamline design and reduce cost. As they were getting ready to begin the work, Berkel assigned Superintendent Gigi Marie to the project who brings a positive attitude, 30 years of experience and communication skills that set him apart from others. Gigi's ability to plan and prepare for the project set Berkel up for success. From the regional experience and understanding of the project conditions, equipment needs were understood and communicated to the regional office. Berkel was able to pull from their resources across the country to get the correct drill rigs and casing material for a successful job.
Outstanding Performer, Contract less than $20M – Shapiro & Duncan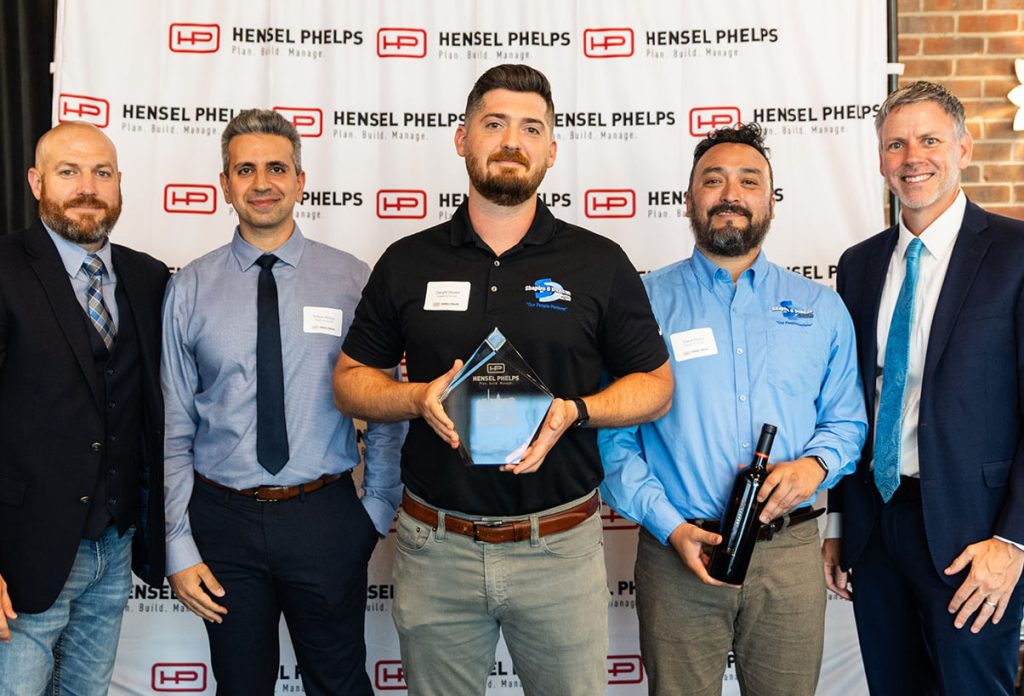 Shapiro and Duncan has been on the Bladensburg Bus Garage project since breaking ground. They have continued to meet or exceed schedule, coordinate well with other trades, provide valuable insight to challenges and be an overall team player. Shapiro & Duncan's field staff goes the extra mile when it comes to safety and quality for not just their work but other trades as well. Shapiro & Duncan's office staff is always on top of submittals, billing and MEP coordination efforts. They go above and beyond to make sure work is being coordinated with Hensel Phelps and other trades to ensure a smooth installation in the field.
Community Impact Award – Allstate Floors of DC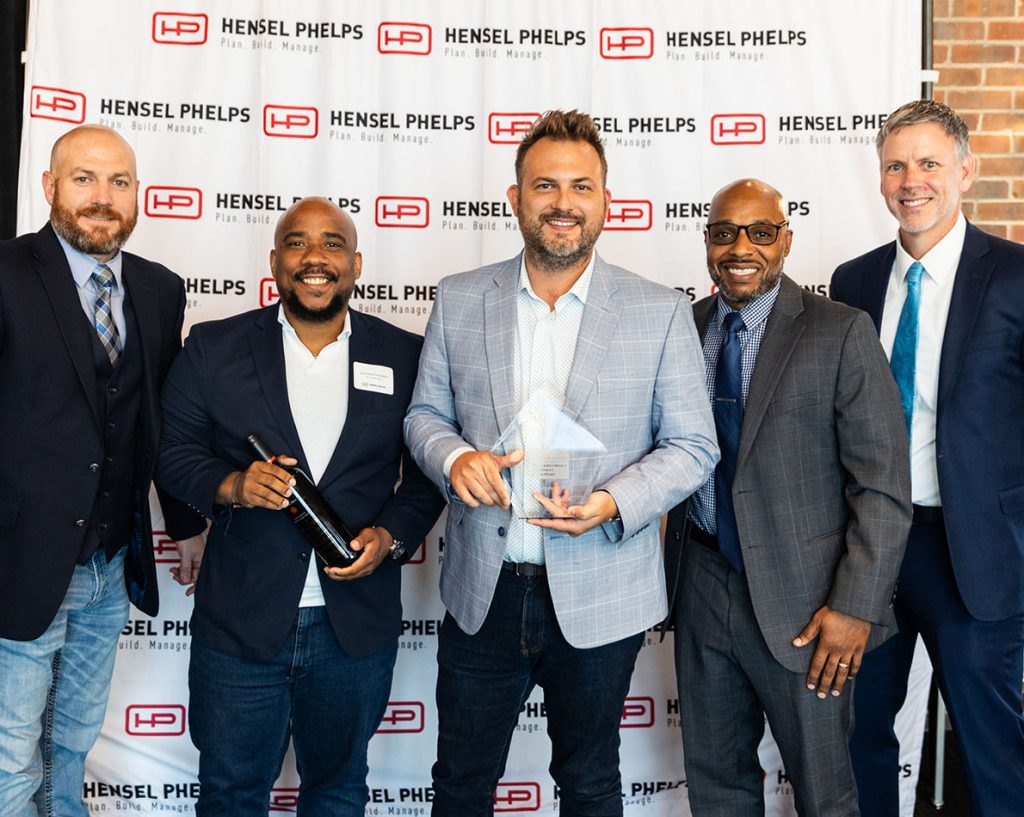 Hensel Phelps believes in supporting the communities in which we live, build and work and supports our trade partners who share these similar values. AllState Floors of DC is a prime example of putting people before profit and providing opportunities to communities and individuals that deserve a second chance and access to the economic prosperity. With this commitment, President and Founder Jose Ortiz Gaud established the workforce readiness program Run, Hope, Work in 2014 to provide a pathway out of financial poverty for high-risk youth population. The intervention was designed to holistically reduce the number of unemployed young adults in Washington, D.C. by providing employable skills training, certifications and most importantly, jobs.
2023 Trade Partner of the Year – Total Civil Construction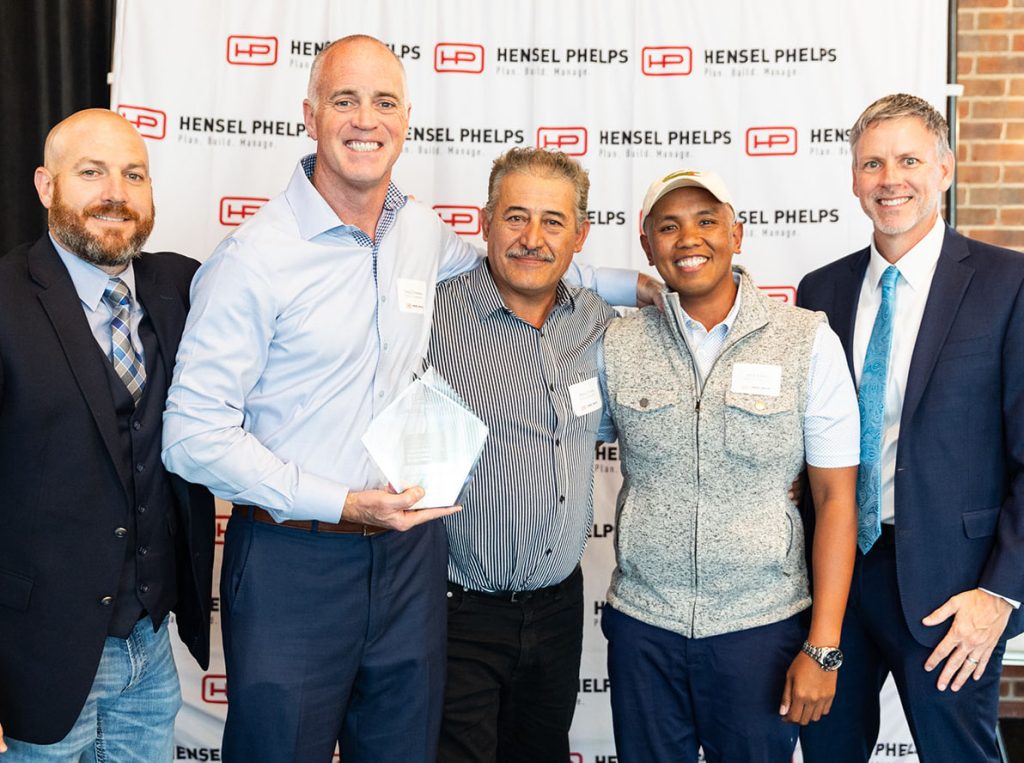 Hensel Phelps selected Total Civil as the 2023 Trade Partner of the Year for their ability to continue bringing innovative solutions to some of Hensel Phelps' most challenging projects. They have been instrumental in helping our projects progress while mitigating project challenges, all while remaining a true partner to Hensel Phelps.
About Trade Partner Appreciation Week
In 2022, the Mid Atlantic Region Diversity, Equity, Inclusion and Community (DEIc) forum identified a need to better support, honor and celebrate our trade partner community. As a result, the region created Trade Partner Appreciation Week. Jobsites are encouraged to celebrate their project and small business successes, recognize project employees and host a BBQ to present jobsite awards. The week culminates in the annual Trade Partner Appreciation Awards luncheon.