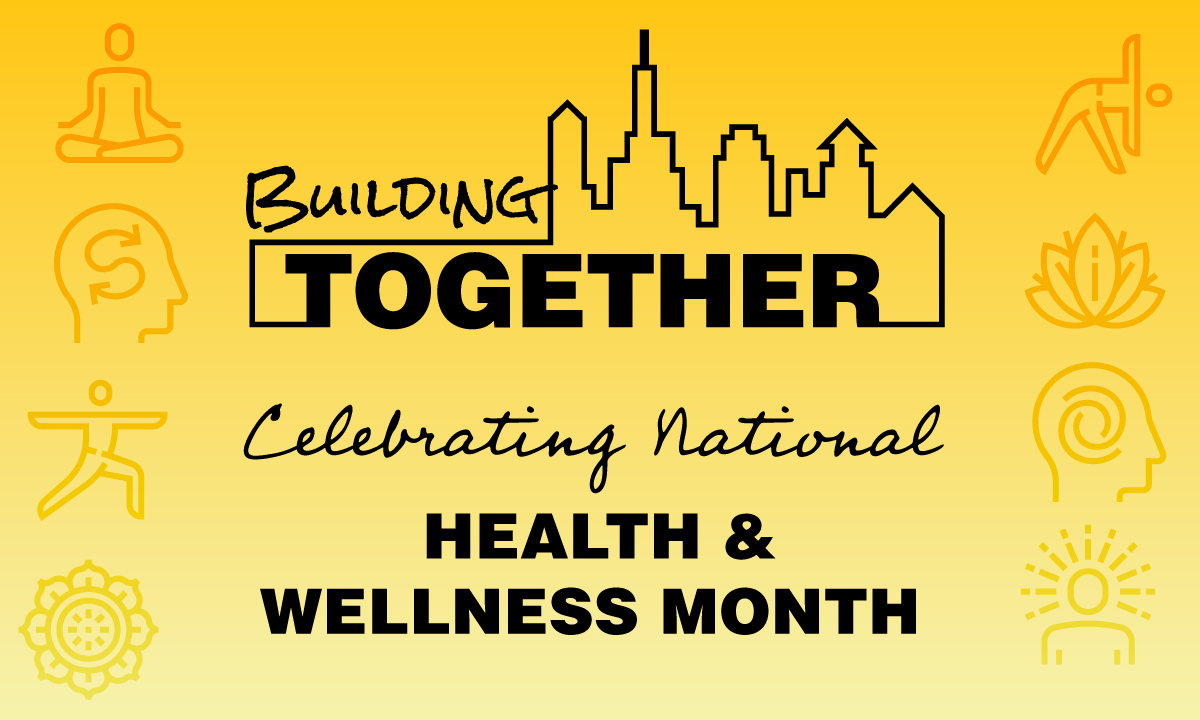 August is National Wellness Month, a time to focus on the full spectrum of healthy living. Many research studies have demonstrated the positive effects of small, healthy changes–including reduced stress and increased happiness. While physical health is important, mental health is another key component of overall wellness. Hensel Phelps supports their employee's mental health with the Culture of Care, a collection of resources and support for a psychologically safe workplace.
This month, Building Together observes National Wellness Month with stories and activities that spotlight Hensel Phelps' employees' wellness journeys — big and small. From incredible transformations of physical health through IRONMAN and yoga, to the power of community support for mental health and suicide prevention, these stories provide a window into the benefits and lasting impacts of pursuing wellness.
Join Hensel Phelps as they Build Together a wellness journey for all aspects of health.