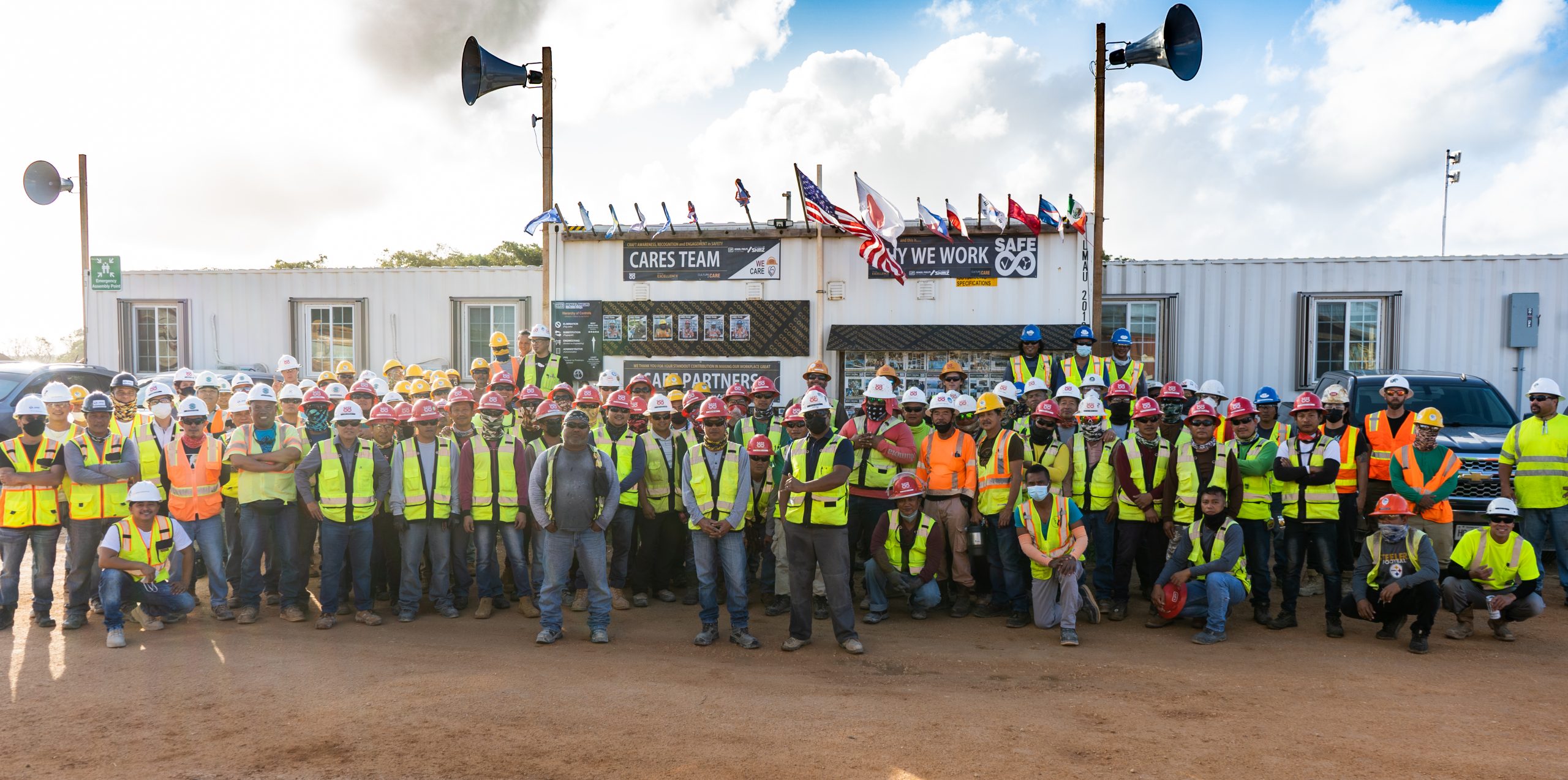 Located 2,500 miles west of the International Date Line, Guam is 20 hours ahead of Hawaii and a day ahead of the United States. A U.S. Territory, Guam's unofficial but frequently used territorial motto is "Where America's Day Begins."
Guam is a melting pot with its unique history and culture. Guam's population is comprised of 37% native Chamorro, 40% Filipino and Caucasian combined, 27% Japanese, Korean, Chinese, Pacific Islanders and other nationalities. While English and Chamorro are the official languages of Guam, it is common to hear many other languages such as Japanese, Korean, Chinese, Filipino and other Micronesian island dialects. Hensel Phelps accommodates these diverse languages on our jobsite, with safety posters in English, Filipino and Micronesian island dialects. These language translations are unique in Hensel Phelps.

The best way to meet the local people and experience the local culture and food are at the Fiestas, a tradition of celebration introduced by the Spaniards in the 1600s. Fiestas are not complete without indulging in culinary treats like red rice, breadfruit, taro, barbecued ribs and chicken, pot roast, roast pig, lumpia, pancit, shrimp patties and chicken kelaguen, a shredded barbecued chicken dish mixed with grated coconut, lemon juice, onion and hot pepper. Hensel Phelps frequently serves these multi-cultural culinary treats at our safety barbeques, celebrating local traditions and the value of community at our Guam projects.
The diverse population of the island is evident in the mixture of cultures within our Guam projects, such as the J-011 Base Administration Building where the jobsite office has 15 flags on top of its roof, showcasing the different countries and heritage of our personnel on the project. According to Project Manager Eric Propst, "Building in Guam has truly been an unforgettable experience! With over a dozen countries and cultures represented at our jobsite, the team is a unique blend of talent from around the world united by their passion for construction. Each individual has brought their own unique perspective, experience, style and voice to the project. The comradery and cohesiveness that the team has built put Hensel Phelps in an excellent position to chase future work on Camp Blaz and in the Pacific!" The $55.3 million J-011 Base Administrative Building project will be the new command headquarters for the Marine Corps Base Camp Blaz in Dededo, Guam. The three-story, 71,000 SF administrative building will support the administrative functions of the U.S. Marine Corps Base in Guam.
Learn more about some of the 15 flags represented at the jobsite.
Meet Members of our Guam Team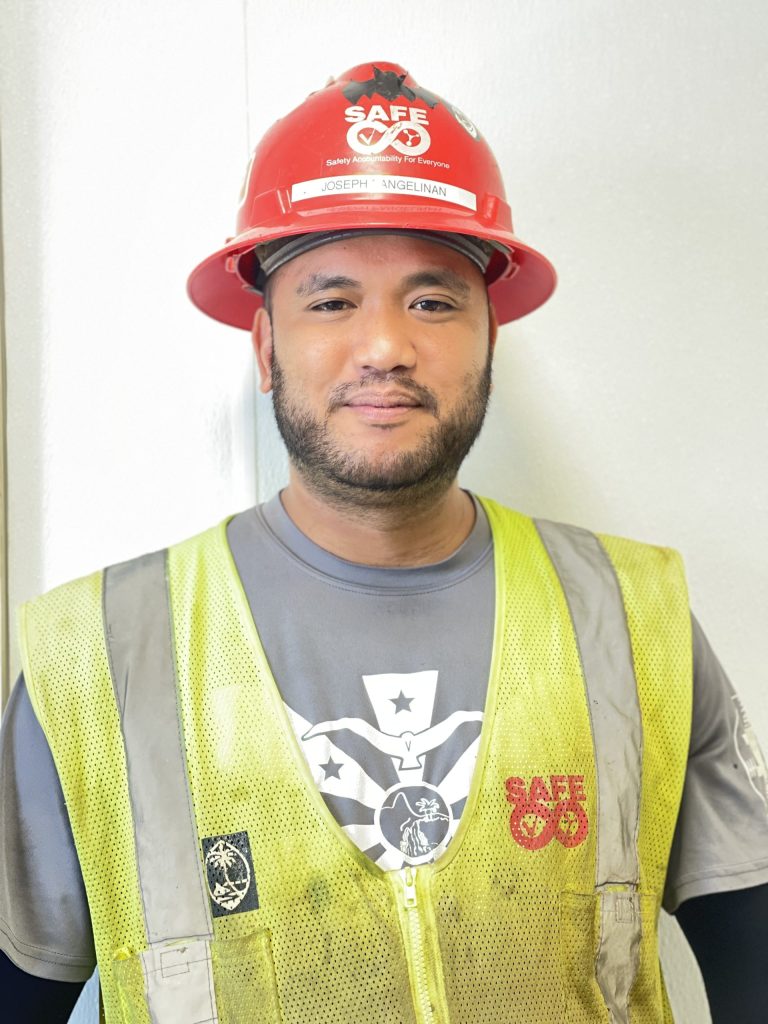 Joseph Pangelinan, Jr.
Iron Worker, Guam
"Chamorros are known for their strength, pride and hospitality. My pride and strength keeps me working hard our fiestas are open to everyone. Our table is always filled with local food for the party and after the party, so everyone gets balutan (take home food)."
---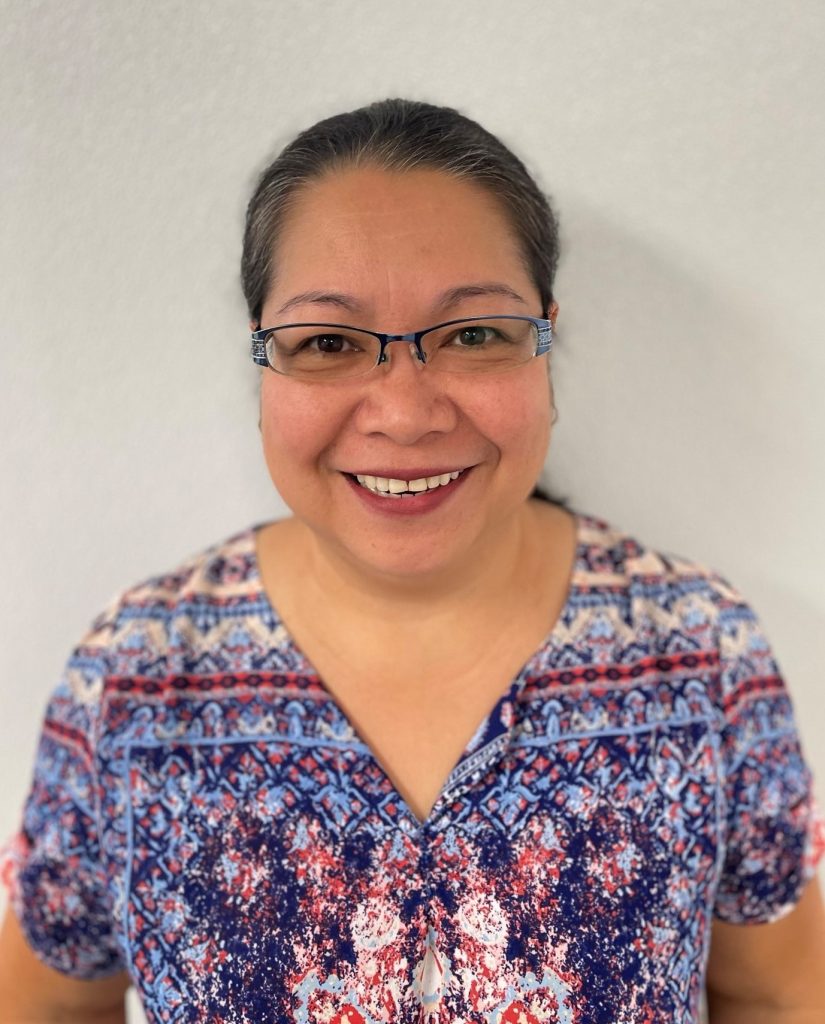 Mary Ann Monton
Project Administrator, Philippines
"​​​​​​​The Tagalog term 'bahala na' means 'whatever happens, happens,' which exemplifies one's belief in a higher power and submitting one's fate to elements that cannot be controlled. It is a positive affirmation that allows us to remain positive when facing difficult or challenging situations."
---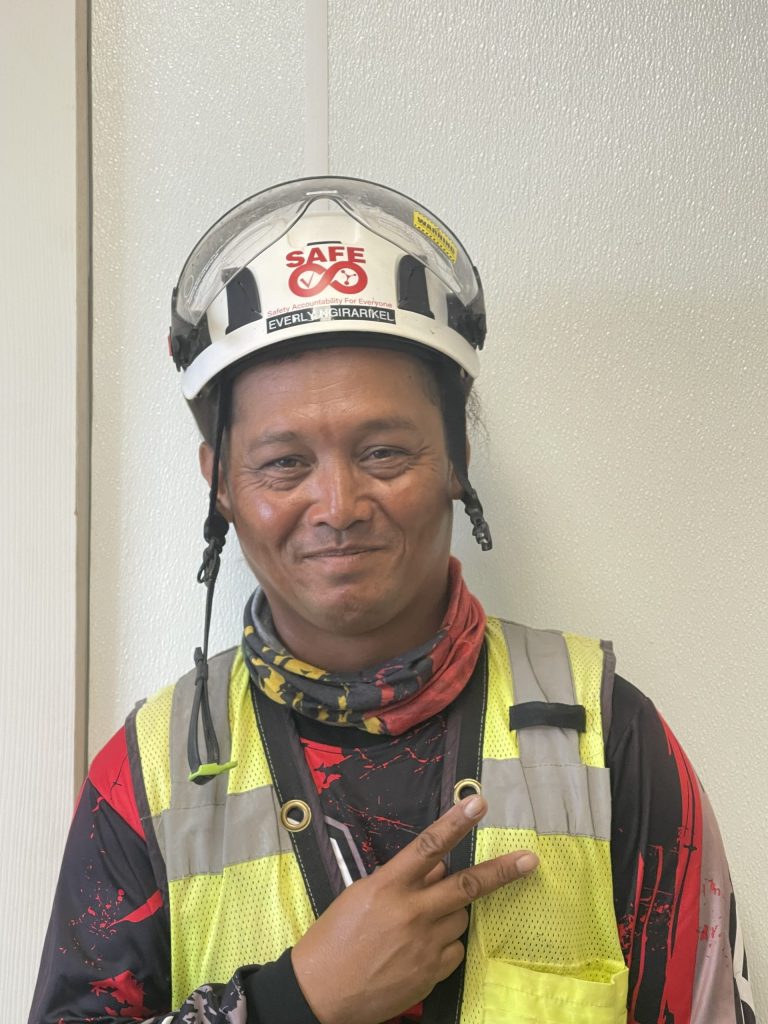 Everly Nginaritzel
Laborer, Republic of Palau
"The nation of Palau, an island country, has 340 islands and is divided into 16 states located in the Western Pacific. The best part about Palau is the variety of food we get from the sea and land. The way we live, strive to survive and protect our people makes me proud of my heritage."
---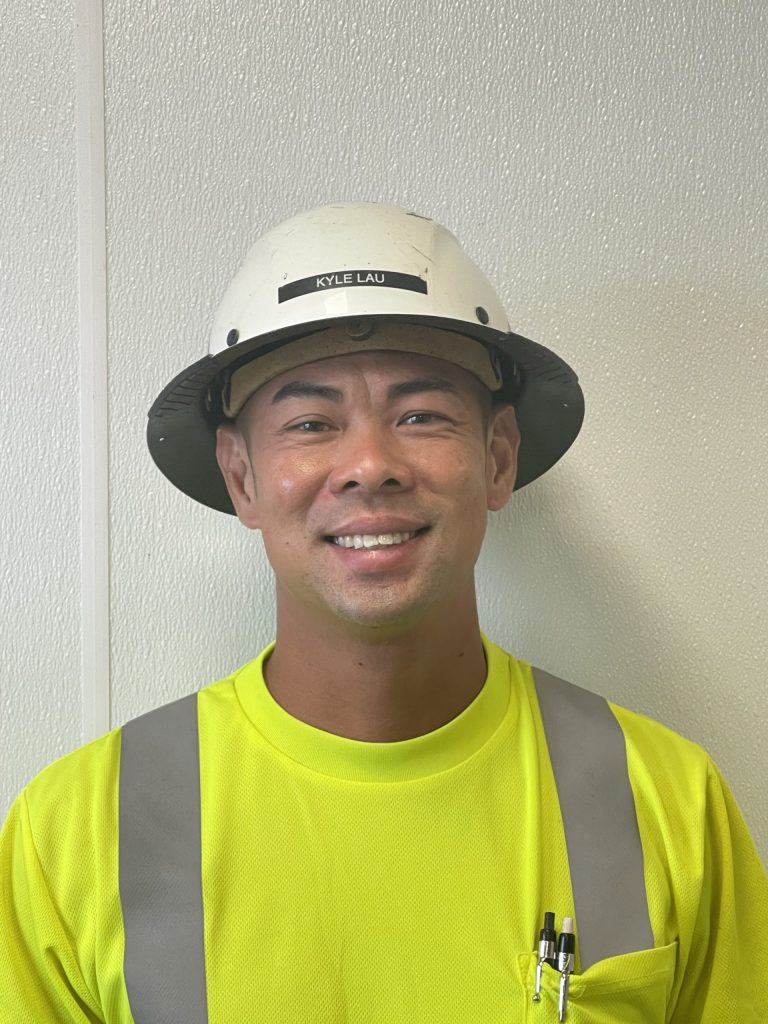 Kyle Lau
Plumber Foreman, China
"I think the best part of being Chinese is that we do not discriminate. We work well with others and make the best of our situation. We are also strategic on how we plan our tasks."
---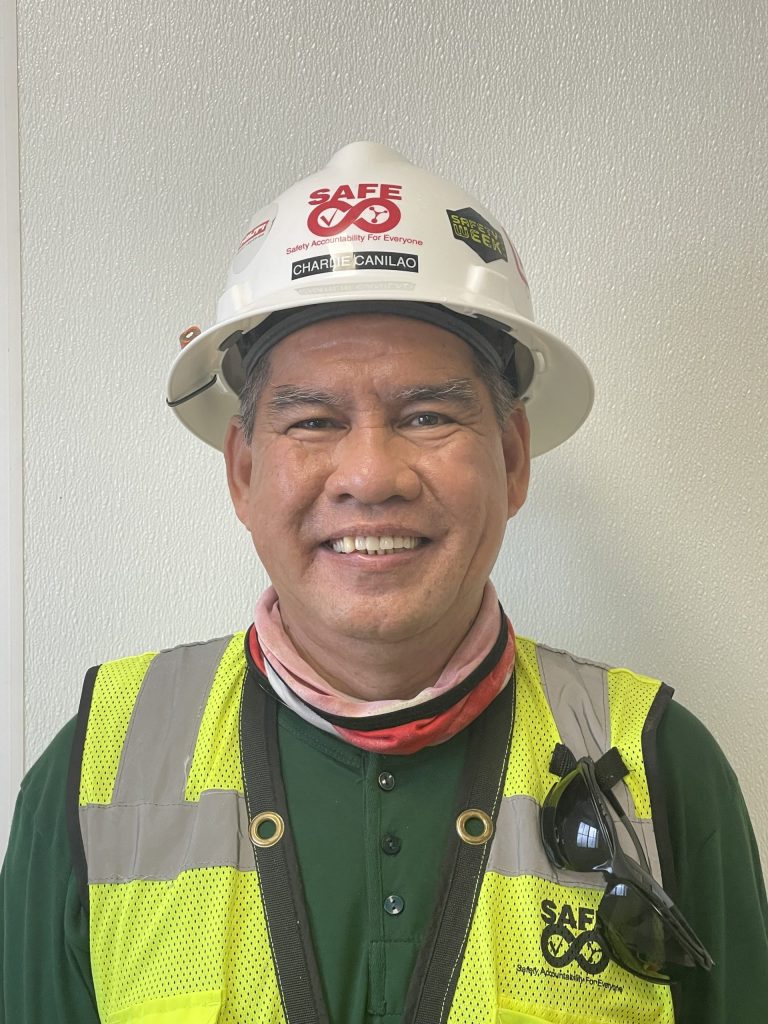 Charlie Canilao
Carpenter, Philippines
"I think the best part of being Chinese is that we do not discriminate. We work well with others and make the best of our situation. We are also strategic on how we plan our tasks."
---
Amir Hakimi Mahadi
Office Engineer, Malaysia
"Growing up in Malaysia taught me to appreciate other cultures and those who are from a different cultural background. This allowed me to be open towards any culture and can easily adapt and be tolerant of differences or new environment."
---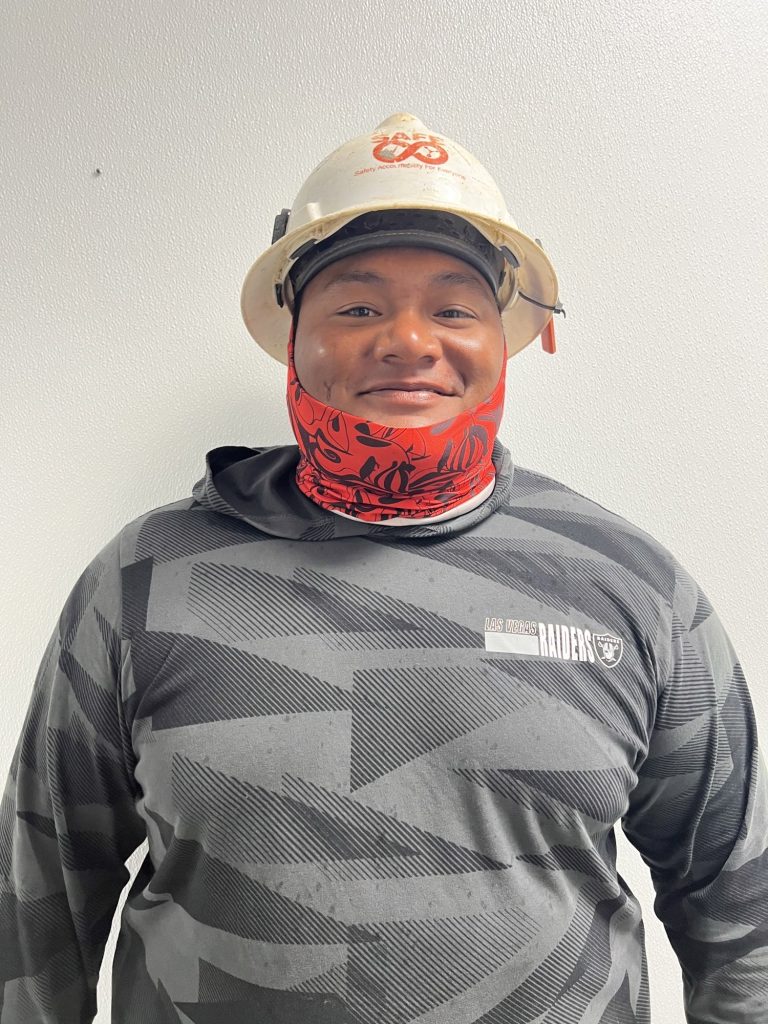 Suofin Sepety
Laborer, Chuuk State
"Chuuk is an island in the Micronesia known for its diving spots. Fishing is the traditional subsistence in Chuuk. Chuukese are known for both our respectful and aggressive behavior."
---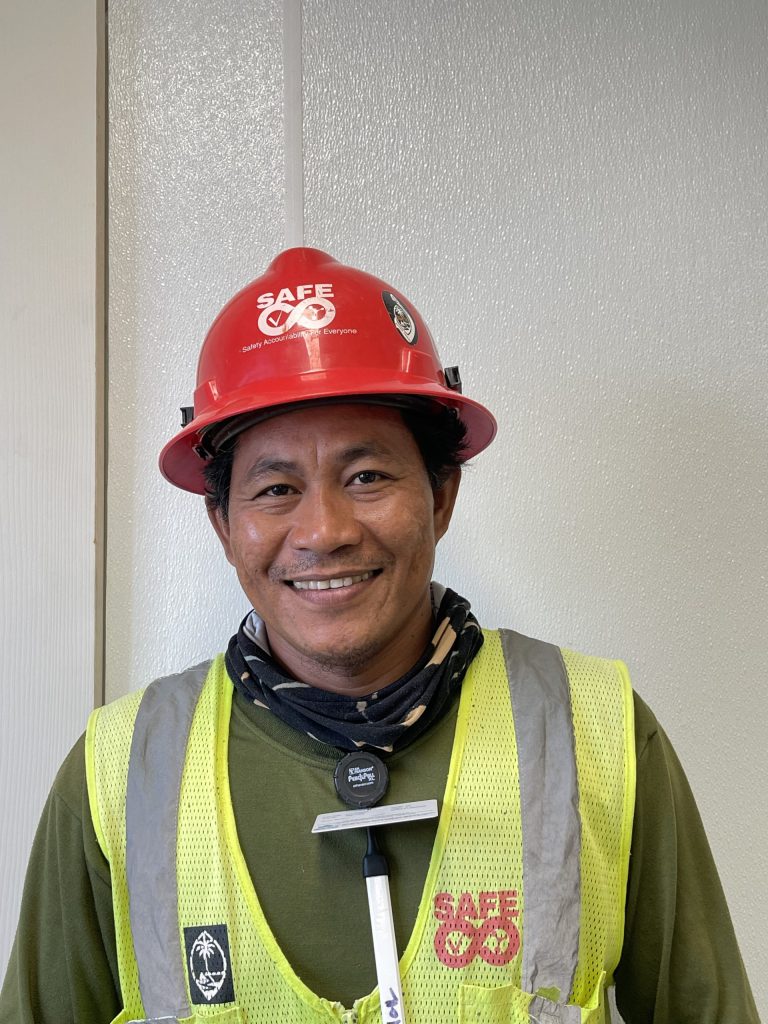 Edcil Berong
Carpenter, Philippines
"In the Philippines, we have such diverse food, languages and dialect. I think Filipinos are known for being hard workers and adventurers, we are not afraid of working outside the country to give a better life to our family at home."
---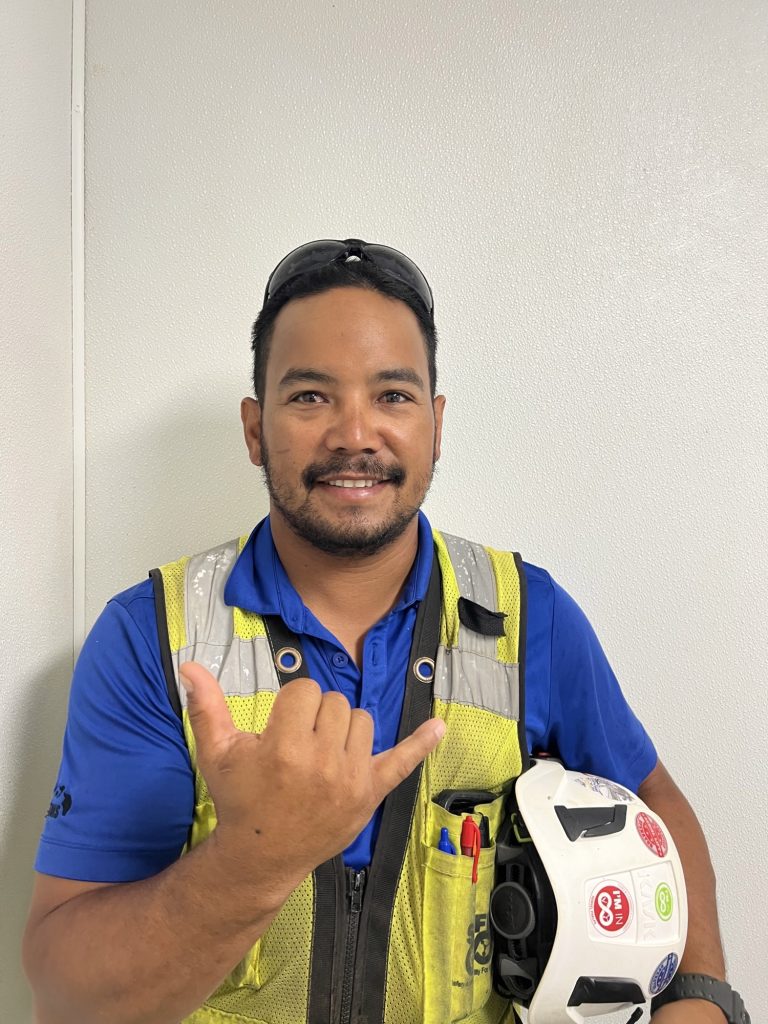 Kaipo Sebay
Carpenter, Hawaii
"True 'aloha' means to respect the land, water and people. Treat everyone with respect and always be there to help others when they are down and give without expecting anything in return."