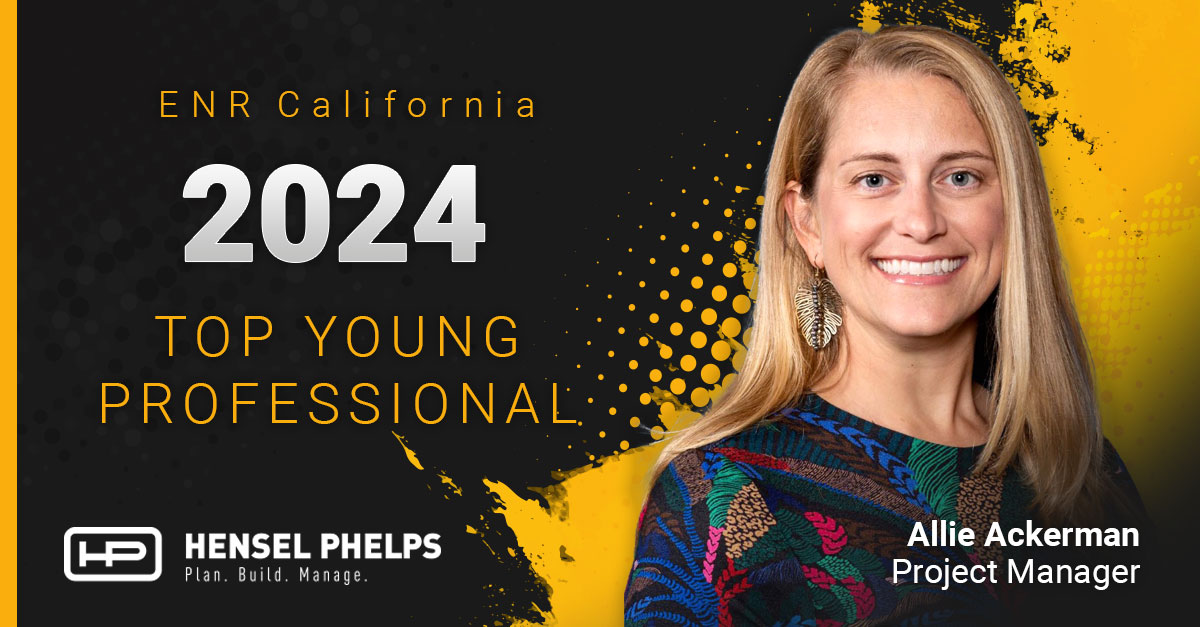 Engineering News-Record (ENR) California recognized Allie Ackerman, project manager for Hensel Phelps Pacific Region as one of their 2024 Top Young Professionals.
Allie joined Hensel Phelps in 2011 as a field engineer on the $72.8 million Armed Forces Retirement Home New Commons and Healthcare Center in Washington, D.C. She continued to build her experience in the Mid Atlantic Region, working on a data center and research center/laboratory before transferring to the Pacific Region in 2016. She worked as a project engineer on the Building 40 renovation at Tripler Army Medical Center before being promoted to area superintendent on the Mauka Concourse Extension at Daniel K. Inouye International Airport.
At the age of 30, Hensel Phelps promoted Allie to project manager on the $157 Kailua Regional Wastewater Treatment Plant (WWTP) Tunnel Influent Pump Station and Headworks Facility. It was the region's first wastewater project and opened the doors to future work and training in the specialized sector.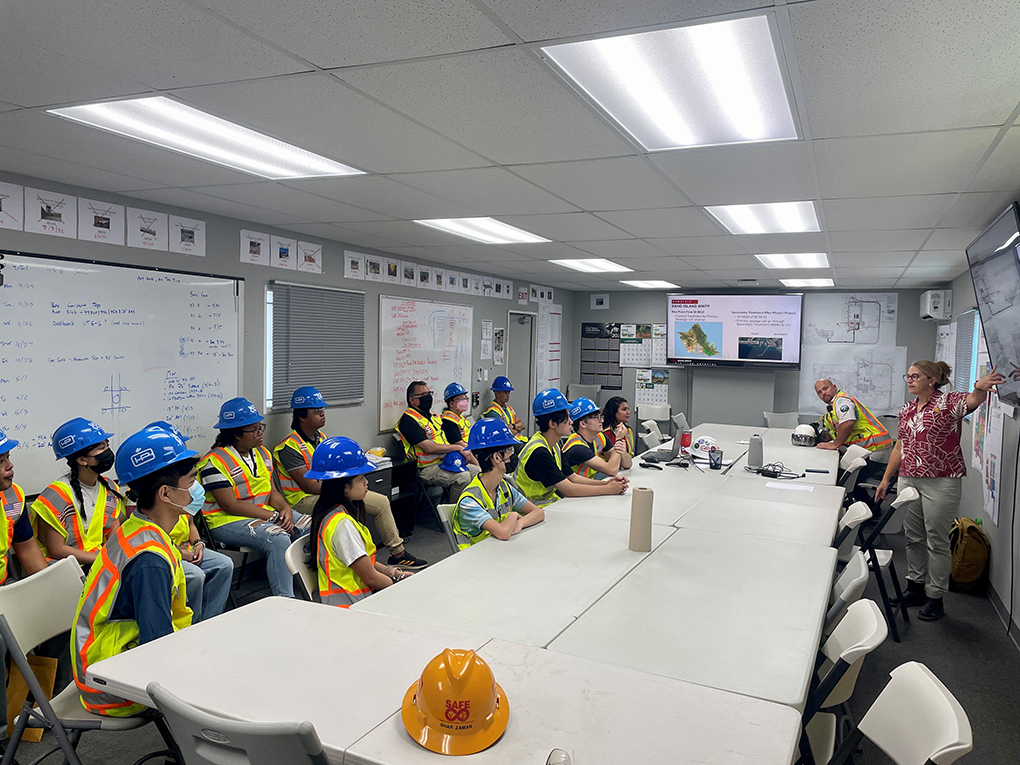 "Allie immediately set the tone from my first day at Waianae WWTP," said Project Engineer Maile Tufele. "I had no previous construction experience and she coached me every step of the way. She would come out into the field and review my layout and check my takeoffs before concrete placement. Even when I moved to another project, she always called to check in on me."
Training the next generation of leaders is as important as the projects she manages. She is currently overseeing the $428 million Sand Island WWTP Secondary Treatment Phase 1 project. Despite having over 100 salaried and craft workers on staff, Allie takes the time to get to know everyone. When she sees someone struggling, she takes the time to get to the root of the problem and works with them to get past obstacles.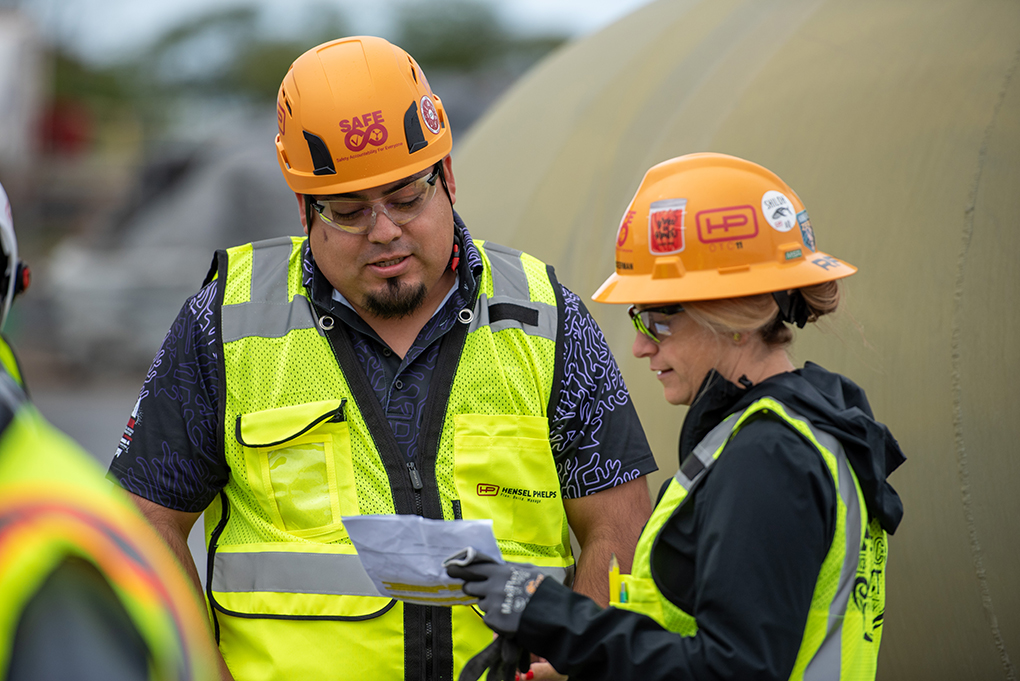 "When Allie became a project manager, she was my direct supervisor and made an instant impact," said Area Superintendent Kenton Shoemaker. "Her enthusiasm and energy radiated to others on the team and her lead-by-example style set the tone for expectations of everyone. What sets her apart was her humility. She was not afraid to come to me with questions about a process or project issue outside her experience and ask questions, and this hands-on, open-minded approach were fantastic examples for me to follow in my own career."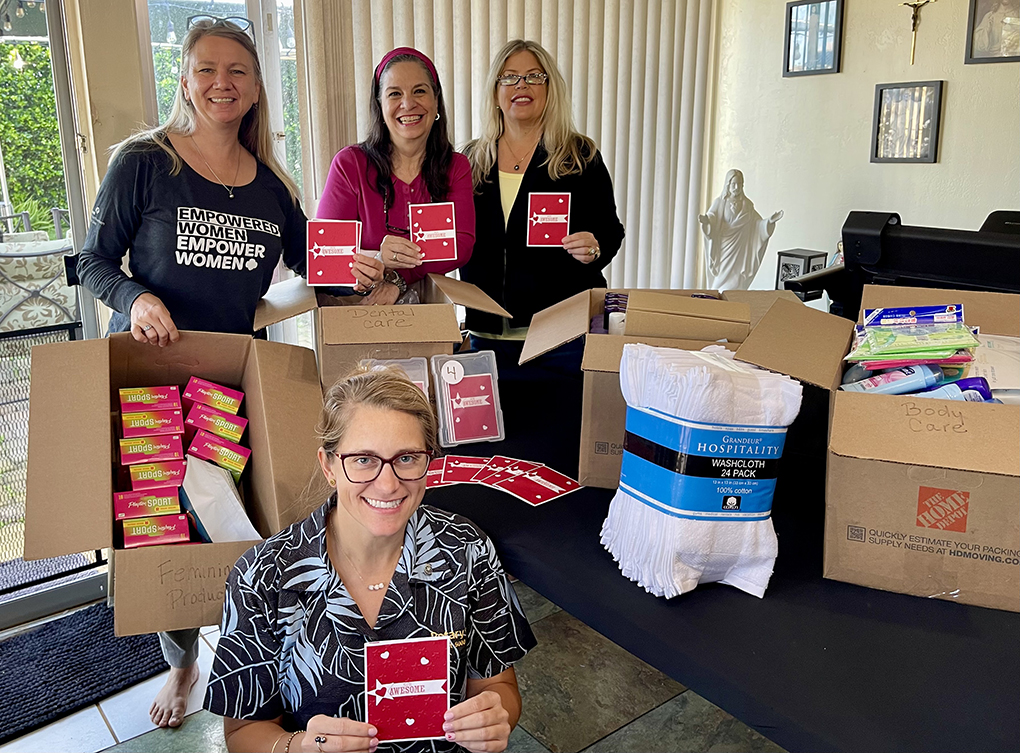 For Allie, commitment to others goes beyond her day-to-day duties. From 2022 to 2023, she served as president of the Rotary Club of Windward Oahu Sunrise. During her time as president, she spearheaded donation drives for Windward Oahu schools and other youth organizations, supported the organization's scholarship program and assisted with Adventist Health Castle's Christmas tree lighting event. Allie has also led several outreach and volunteer programs for Hensel Phelps, such as raising funds for Helping Hands Hawaii Adopt a Family Program and building showers and sinks facilities for the Girl Scouts of Hawaii's Camp Paumalu on Oahu's North Shore.
"Allie's exceptional problem-solving abilities truly shine when working on large and complex projects. Her professionalism and unwavering confidence are contagious, inspiring her team to reach new heights. What sets Allie apart is her extraordinary talent for motivating others and her genuine passion for continuous self-improvement. She never fails to bring her team along on the journey of success. Allie's remarkable achievements both in life and on various projects make her an outstanding exemplar of a young professional deserving of this prestigious award."

Thomas J. Diersbock, Regional Vice President, Hensel Phelps
Allie joins the top 20 ENR California finalists in the 2024 February issue of ENR California & Northwest. All regional finalists will be entered into ENR's National Top 20 Under 40 list and honorees will be announced this fall.