The Fort Lauderdale Aquatic Center (FLAC) has emerged victorious, securing not one but two prestigious awards. With an Eagle Award from ABC's Florida East Coast Chapter Excellence in Construction Awards and an Honor Award from DBIA Florida Region Awards, FLAC stands tall as a symbol of unparalleled achievement.
A Historic Project Unfolds
In 2018, the Fort Lauderdale City Commission awarded Hensel Phelps with a visionary $44 million design-build contract to rejuvenate the Fort Lauderdale Aquatic Complex. Aiming to draw global attention, Hensel Phelps turned this dream into reality, transforming FLAC into a world-class facility.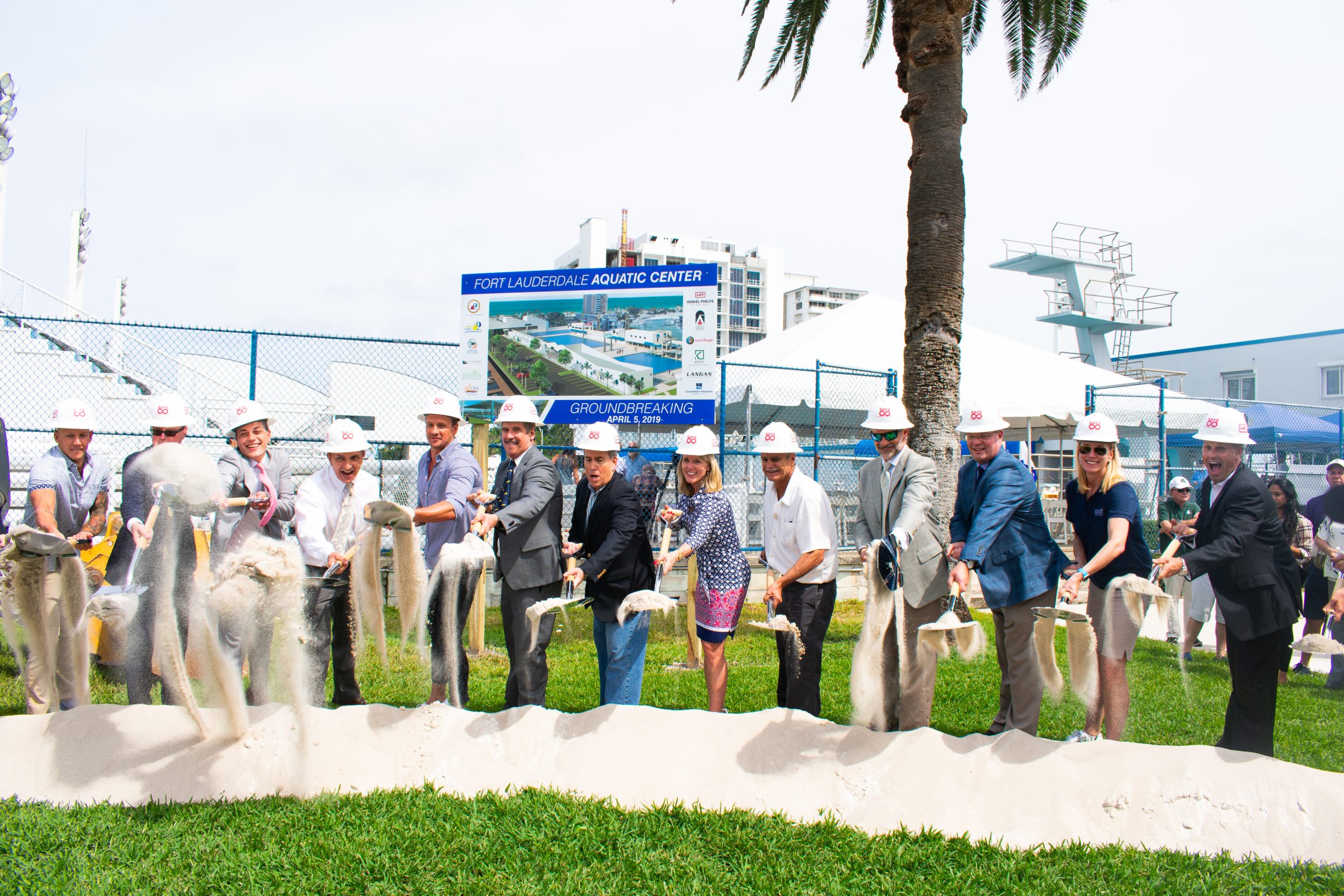 A Closer Look at FLAC's Marvels
The renovations were extensive, featuring the demolition and construction of cutting-edge swimming pools meeting FINA-compliant and international competition standards. A jewel in the aquatic crown, FLAC proudly boasts the world's second 27-meter permanent dive tower, a stunning testament to its uniqueness. The project also included a luxurious spa, grandstand building, timing room, locker room, weight room, lifeguard facility, and more, creating an all-encompassing haven for aquatic enthusiasts.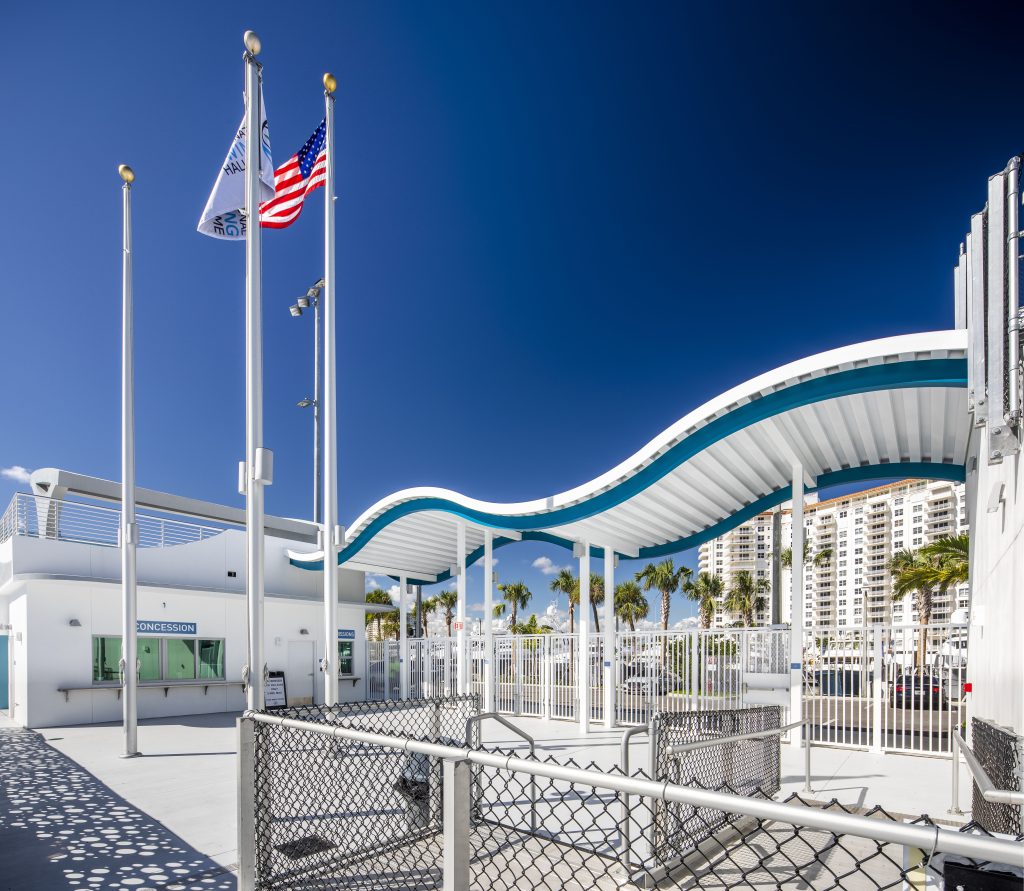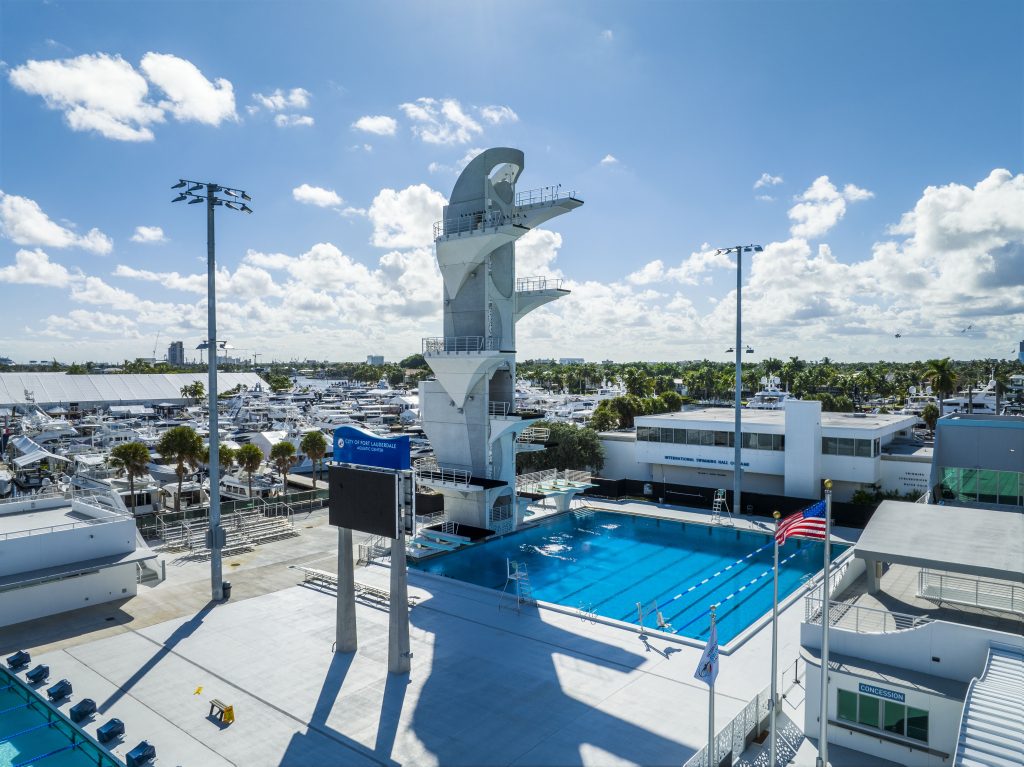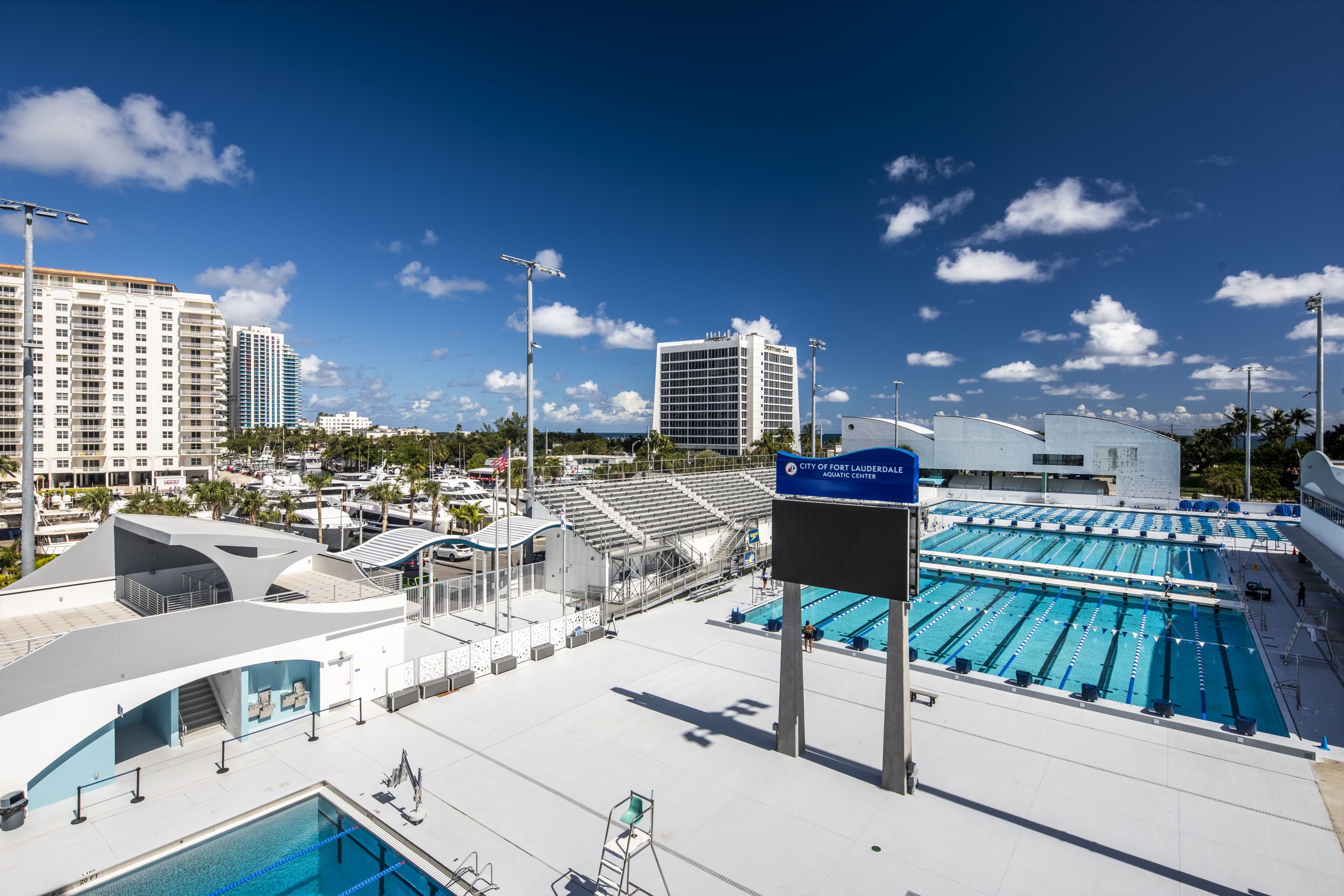 Safety at the Core
What sets this project apart is the meticulous attention to safety. Salt chlorine generators were integrated to enhance safety and minimize environmental impact. We strategically incorporated spargers and agitators, adding an extra layer of protection. The dive pool's sparger provides an air cushion for a softer impact, while the agitator breaks surface tension, ensuring divers enter the water vertically without injury.
A Facility for the Community
Hensel Phelps worked closely with the city of Fort Lauderdale to embed innovation, sustainability and memorability in FLAC's design. The facility remained operational during construction, showcasing its importance as a community staple. Olympic swimmers, divers and even the Prince and Princess of Monaco graced FLAC, adding prestige to its monumental achievement.
National Recognition Beckons
FLAC's excellence was acknowledged with an Honor Award from the Design-Build Institute of America (DBIA) Florida Region Awards and the prestigious Eagle Award from ABC's Florida East Coast Chapter Excellence in Construction Awards. Hensel Phelps now sets its sights on the national stage, eyeing the ABC National EIC Awards.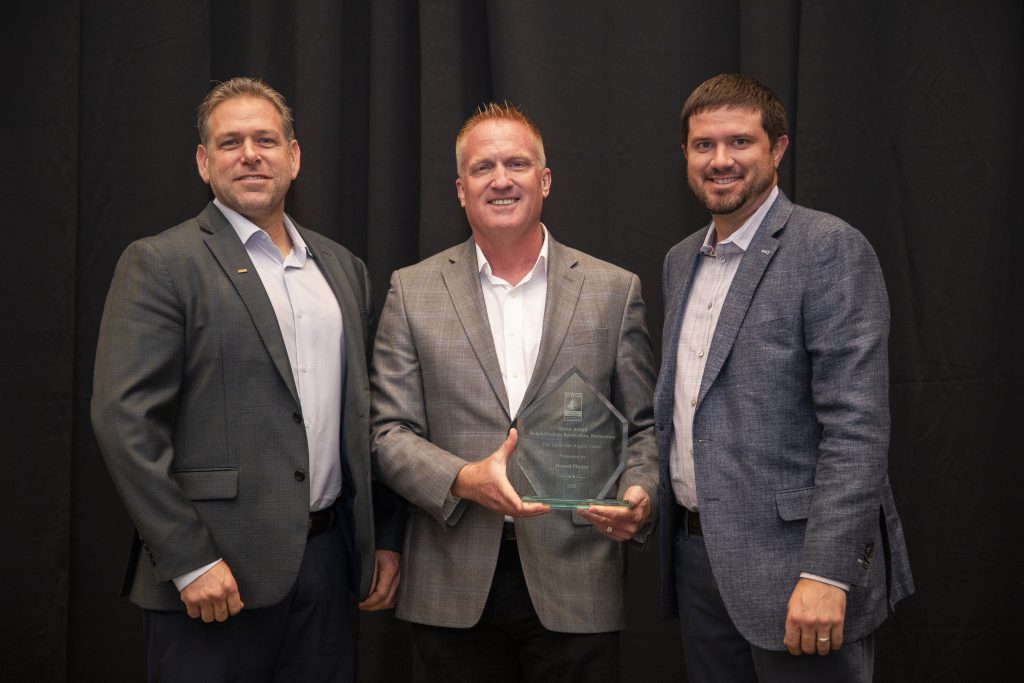 FLAC's Ongoing Legacy
Since its September opening, FLAC has received five awards, standing as a testament to innovation, architectural beauty and community impact. From inception to completion, the Fort Lauderdale Aquatic Center has evolved beyond a facility to symbolize triumph and success.