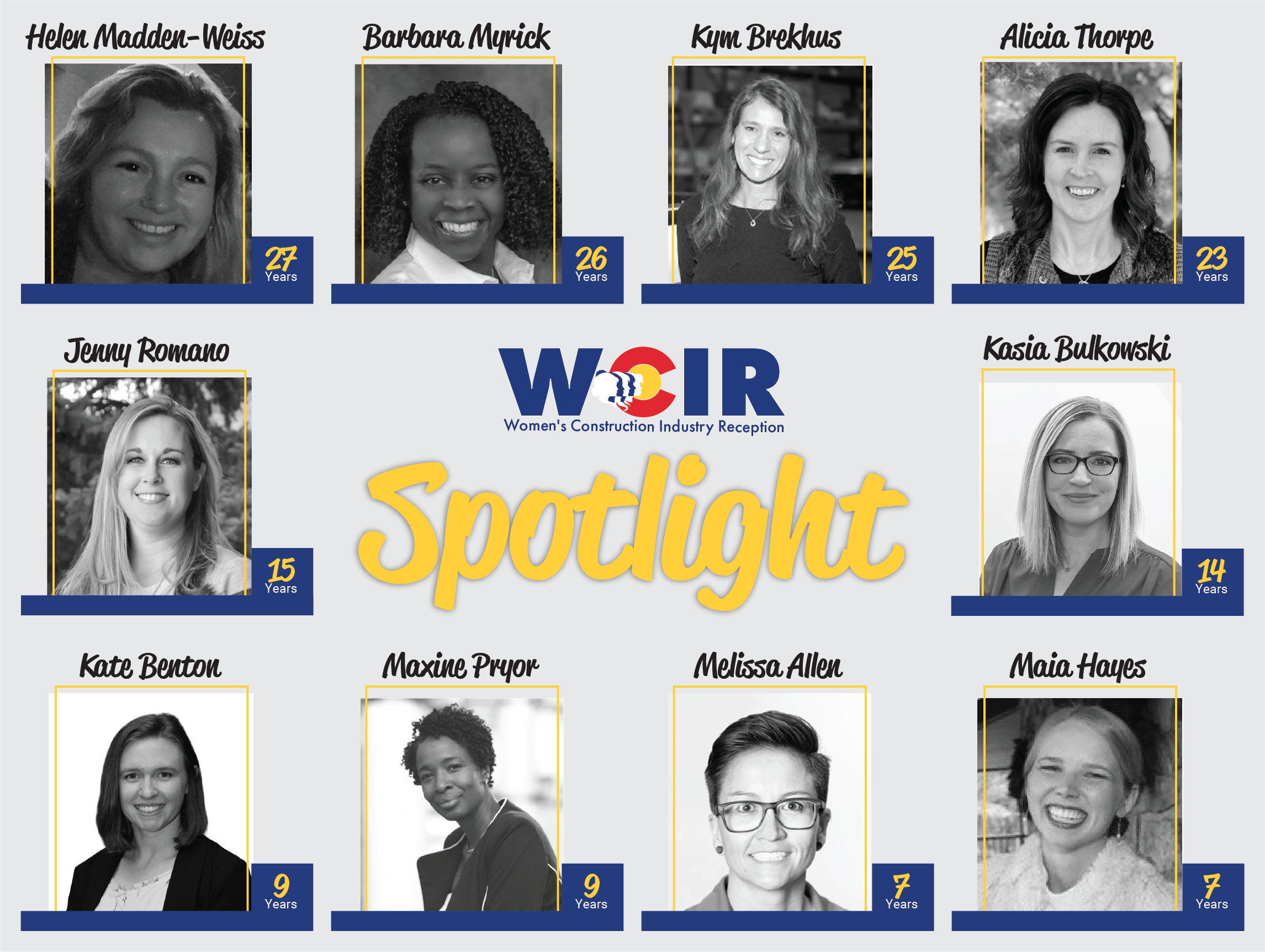 Women's Construction Industry Reception
The 18th annual Women's Construction Industry Reception (WCIR), hosted by Hensel Phelps, adapted to the times with a virtual spotlight of 10 ambitious women in the AEC industry. The WCIR Spotlight features women in Colorado who were nominated by their colleagues for their outstanding achievements.
"I was impressed by the quality of the submissions we received as well as the variety throughout the industry," commented Katie Himsel, Hensel Phelps office engineer and organizer of the Spotlight nominations. "You could tell a lot of time and effort were put into these by strong and passionate women in construction from all different backgrounds and experience levels."
For the past decade, Hensel Phelps has collaborated with industry partners to host this reception, focusing on fostering a self-supporting group of women. The reception promotes networking and a sense of community within the Colorado AEC industry.
Hensel Phelps' W-Net
Hensel Phelps Plains District Women's Network group (W-Net) organizes the annual WCIR. Since the inception of Hensel Phelps' W-Net over 18 years ago, the mission of the organization has remained unchanged: to recruit, retain and cultivate the skillset of our employees to ultimately improve Hensel Phelps as a whole while providing a support system for women to pursue leadership opportunities and promote career growth in the industry. The group has grown from 20 women in 2002 to more than 600 participants across the company today. In the Plains District, W-Net includes more than 40 women.
"W-Net and WCIR have fostered an environment that allows the women in the industry to develop relationships and provides a forum that allows us to support each other as we move through our careers," remarked Hensel Phelps Project Manager Ashleigh Widmier. "It is amazing to see the growth year-to-year in the number of ladies involved in these organizations, as well as the individual growth that each of these ladies is achieving."
Hensel Phelps' Plains W-Net appreciates the continued support of the WCIR and congratulates the 10 women who were selected for this year's Spotlight.
Helen Madden-Weiss | President at NPW Contracting, Inc.
Barbara Myrick | President at B&M Construction, Inc.
Kym Brekhus | CEO at Brekhus Tile & Stone, Inc.
Alicia Thorpe | Principal & Senior Mechanical Engineering Project Manager at Galloway & Company, Inc.
Jenny Romano | Civil Engineering Project Manager at Galloway & Company, Inc.
Kasia Bulkowski | Senior Associate, Project Manager, Staffing Manager at MOA Architecture
Kate Benton | Senior Project Engineer at JVA, Inc.
Maxine Pryor | President & CEO at Maxx Impact Group
Melissa Allen | Project Manager at Haselden Construction
Maia Hayes | Staff Geotechnical Engineer at Terracon Consultants, Inc.