About the Project
Situated in one of the most desirable locations in Waikiki, the Hilton Grand Islander is an elegant 38-story tower. The 662,000 SF tower features 418 timeshare suites ranging from elegantly appointed one, two, and three bedroom units, and luxurious two and three bedroom penthouses complete with full kitchens, private lanais and spacious living and dining areas.  The tower sits on three podium floors that include a bus depot, loading dock, porte-cochere, lobby, pool deck and lounge. This marks the seventh tower within the sprawling 22-acre Hilton Hawaiian Village Waikiki Beach Resort.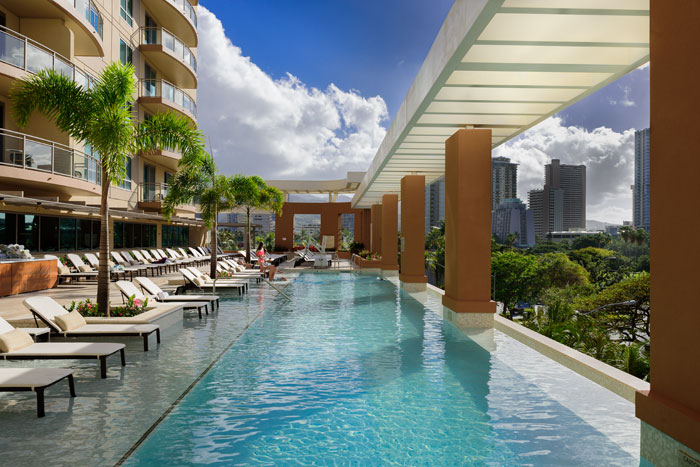 Challenge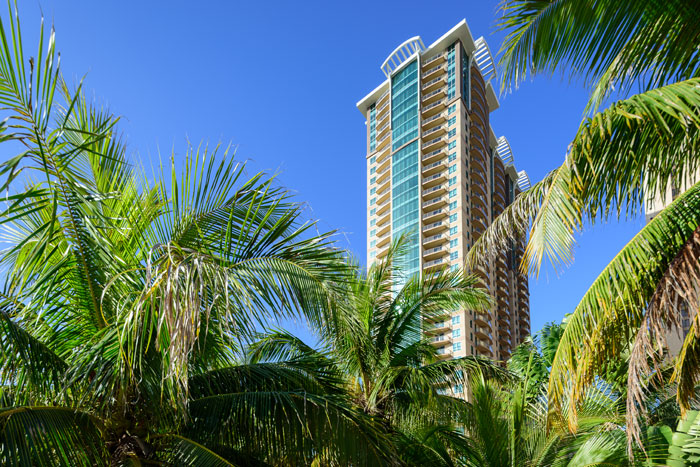 Building a High-Rise in the Middle of Hilton's Largest Property
The 38-story Hilton Grand Islander was built on a tight site within Hilton's 22-acre resort property in Waikiki. In addition to traffic from thousands of tourists surrounding the site on a daily basis, the zero lot line site was bordered on two sides by major roadways, and on another side by a conference center/ballroom, and another by an existing high-rise hotel tower and swimming pool. These site constraints made for a logistical challenge not just in terms of construction, but in the management of deliveries, materials and manpower.
Solution
Intensive Logistical Coordination
As part of an extensive pre-planning process, the Hensel Phelps team developed a barricade plan that blended into the property's surroundings, and included way finding and safety signs in multiple languages to facilitate the needs of diverse tourists in Waikiki. Daily coordination with hotel operations and subcontractors was a necessity. The Hensel Phelps team dedicated a group of full-time employees to support logistical coordination issues with public safety, material deliveries, utility tie-ins, coordination with off-site contractors, and hotel operations. The early established process of open communication and proper planning among the entire team created a flexible atmosphere where team members were able to respond efficiently when issues arose.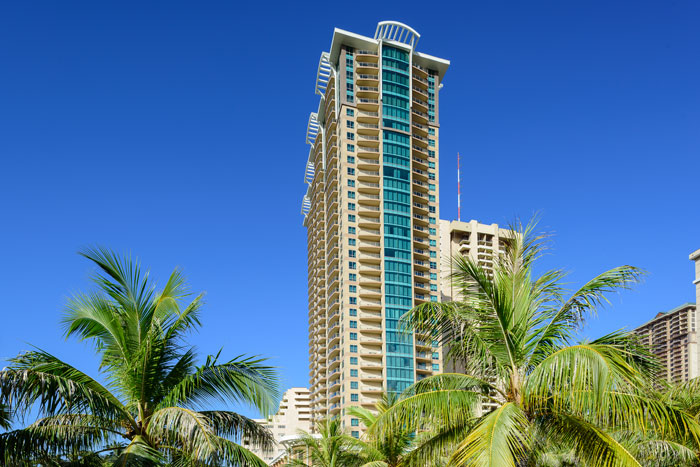 Result
Upfront Planning Paved the Way
The Hilton Grand Islander was completed on-time to welcome its first guests on March 1, 2017.  This was a result of the entire Hensel Phelps team and subcontractors working together with the owner and designers to reach a common goal: Deliver a landmark building, safely, on-time, and within budget. The high level of quality achieved, and the timeframe in which the project was delivered, can be directly attributed to the upfront planning by the entire team during preconstruction to set the project up for success right from the start.