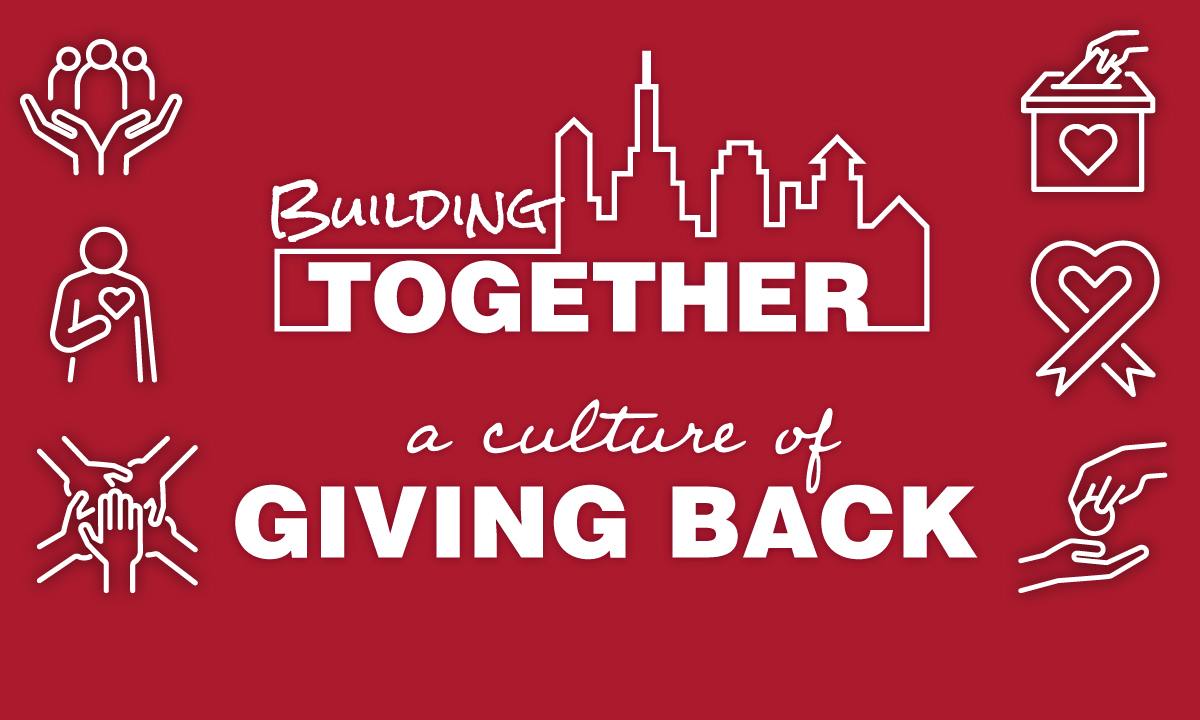 At Hensel Phelps, we consider ourselves truly fortunate to pay it forward to the communities in which we work and live. Our employees are passionate about making a difference and contribute in many different ways. All year long, our employees volunteer their time and resources to support local charities and organizations. We believe that our core value of Community and giving back supports our success.
We recognize that giving can take on many forms, and we support our diverse team in championing their wide range of causes. Our culture encourages everyone to get involved and find ways to help others. In addition, we regularly participate in employee giving campaigns like Combined Federal Campaign (CFC) and United Way, which provides great opportunities for our team members to give back.
During 2022, we are proud to announce that our employees and districts have donated over $375,000 and more than $150,000 of in-kind contributions. Our collective efforts have produced more than 6300 hours of volunteering in 2022.
We are proud that our employees care so much about their communities. With twelve regional offices across the United States, countless teams contributing locally, as well as our corporate headquarters in Greeley, Colorado, we are fortunate to have a team that chooses to give back to the communities they live and work in.

Visit the Community section on the Hensel Phelps website to learn more about our dedication and commitment to volunteer efforts of all varieties.