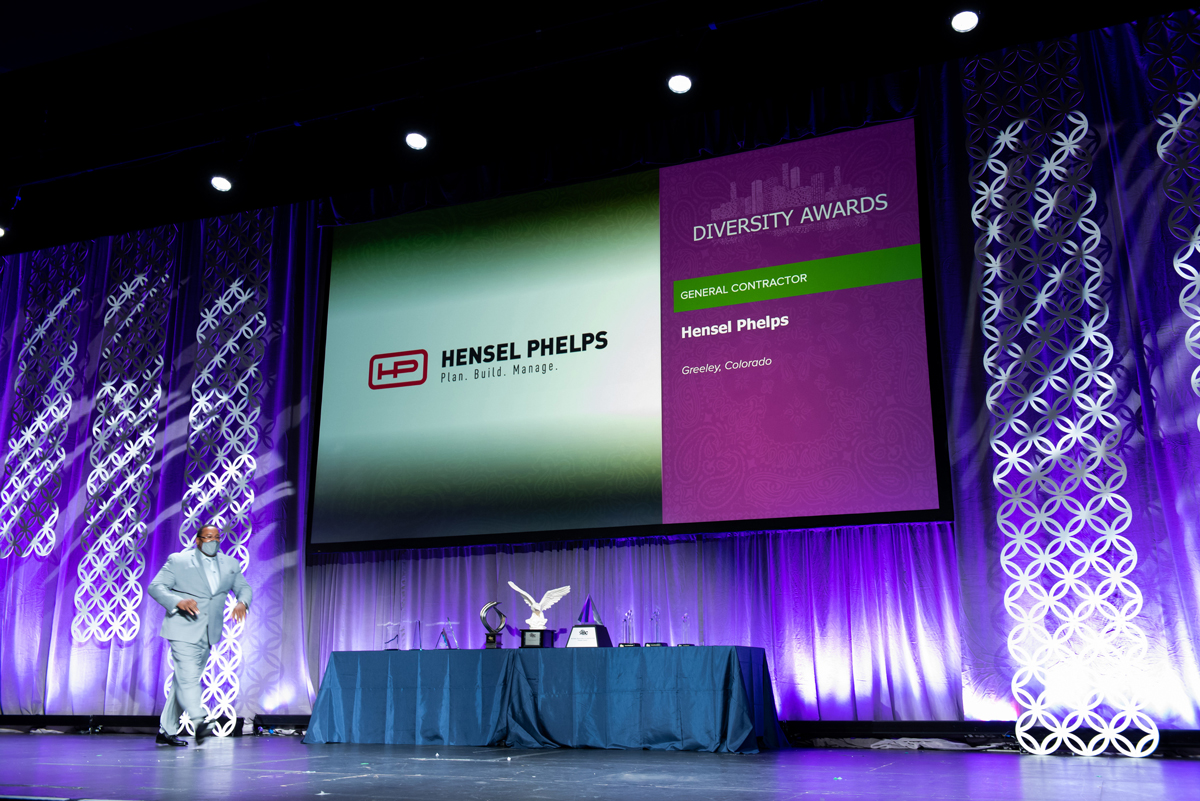 For the eighth year, Hensel Phelps has been awarded the Associated Builders and Contractors (ABC) National Diversity Excellence Award in the General Contractor category. This award was presented to Hensel Phelps at the 31st annual Excellence in Construction® Awards at ABC Convention 2021 in Grapevine, Texas.
The annual ABC National Diversity Excellence Awards recognize ABC members that display exemplary diversity leadership in their company, workforce, supply chain and community with best-in-class recruitment policies, retention practices and training and mentoring programs.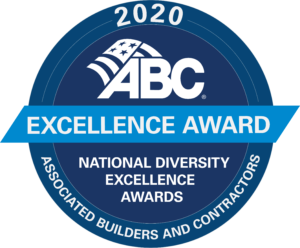 "Diversity, equity and inclusion are values that are evident in the leadership, culture and mission of Hensel Phelps, a leader in the construction industry," said 2021 ABC National Chair of the Board of Directors Steve Klessig, vice president of architecture and engineering, Keller Inc., Kaukauna, Wisconsin. "We applaud the team at Hensel Phelps for their unparalleled commitment to not only hiring and developing a diverse and talented workforce but also creating an inclusive, respectful and safe work environment. This dedication moves our industry forward, ensuring a bright future is built for the next generation of craft professionals."
Brad Lewis, Corporate Director of Supplier Diversity, credits our project teams who implement our corporate commitment to small business and help foster a healthy, competitive local business community where we all can thrive.
"Achieving this recognition was notably special this year because of the challenges our teams overcame in 2020. This award is for you, our Hensel Phelps family, who remained resilient during the toughest year in recent history. Thank you!" – Brad Lewis
Award winners were selected by a panel of diverse industry partner associations that share ABC's commitment to grow and deliver value to a diverse, inclusive and equitable workforce. ABC's Inclusion, Diversity and Equity Committee—formed to better reach underrepresented communities within the constructions sector—provides leadership and direction to chapters and member companies to promote inclusion, diversity and equity as an empowering competitive advantage through education, awareness and business practices.
A full list of winners is available on ABC National's website. Learn more about Hensel Phelps' Diversity and Inclusion and Small Business Programs.